Rutherford, California's Rico Abreu looks for more Stockton glory at the FVP Western Spring Shootout March 24 & 25

By Gary Thomas

STOCKTON, CA - March 20, 2017 - In the brief history of the Stockton Dirt Track no driver has taken the checkered flag more than Rutherford's Rico Abreu, who will look to add more at the FVP Western Spring Shootout this Friday & Saturday March 24 & 25.

In his career Abreu has captured five victories with the World of Outlaws Craftsman Sprint Car Series, including the FVP Western Spring Shootout finale in 2015. Along with that night he has raced to three other career wins at the Stockton Dirt Track, a venue that opened in the 2013 season. This weekend will also be the first World of Outlaws test of the track since modifications were completed to bring the front stretch closer to the grandstands at the end of last year.

"We've had a lot of success at the Stockton Dirt Track and look forward to competing there this week," said Abreu. "It's never easy running against the World of Outlaws, but I definitely have a lot of confidence with the speed we had in Las Vegas, as well as Tulare last weekend. Paul Silva always gives me a great car no matter where we go, but we've seemed to be especially strong at Stockton. We're excited to see all the fans and hope they will pack the grandstands like usual this weekend."

All competitors this weekend however, will be searching for a way to stop the hottest Sprint Car driver in the country at the moment, current World of Outlaws Craftsman Sprint Car Series point leader Donny Schatz. The Fargo, North Dakota veteran has won the last three series visits to the Stockton Dirt Track and goes into the FVP Western Spring Shootout on the heels of his sixth victory in the first eight races of the season.

Schatz goes into Friday holding a 72-point lead at the top of the standings over Grass Valley, California's Brad Sweet, who is coming off back-to-back podium finishes in Tulare last week. Watertown, Connecticut's David Gravel; Eunice, Louisiana's Jason Johnson and Bixby, Oklahoma's Shane Stewart currently round out the top-five in World of Outlaws points going into Stockton.

FVP, a premier producer of high quality original equipment auto products, returns as title sponsor for the annual spring weekend event at the San Joaquin County Fairgrounds facility, where each night will be a separate points-paying race for the World of Outlaws Craftsmen Sprint Car Series. FVP products are engineered to provide their customers with quality products that are equal or superior in performance to the major national brands at a competitive price.

"The World of Outlaws season is off to an exciting start and FVP couldn't happier to be able to showcase our products to the fans," said FVP Senior Brand Manager, Amber Misunas. "We're looking forward to welcoming all the fans out to the Stockton Dirt Track for the FVP Western Spring Shootout as the World of Outlaws continue to showcase why they're the 'Greatest Show on Dirt'."

Two-night adult General Admission tickets for the FVP Western Spring Shootout weekend are available for a great value at just $59 and two-night Reserved Grandstand tickets cost only $69. Single-night tickets & box seats are also available. Children 10 & under are free in G.A. only.
To reserve your seats simply visit https://dirtcar.ticketforce.com/eventperformances.asp?evt=232 or call (844) 347-8849.

The front gate opens at 4pm each night, with will call/ ticket sales starting at 3pm Friday and 1pm on Saturday. Racing is slated to start at 7pm both nights.

On Saturday morning there will be a pancake breakfast on the fairgrounds from 8am-11am in building two at the end of the camping midway. On Friday morning if you're looking for a good breakfast spot check out the Ranch Coffee Shop, located near the fairgrounds at 1872 E Mariposa Rd, Stockton, CA 95205. Prior to the races on Saturday a live band and car show will also be held behind the grandstands in the camp midway.

More information on the World of Outlaws Craftsman Sprint Car Series can be found at http://www.woosprint.com/

-end-
Donny Schatz charges from third to first in closing laps to win sixth World of Outlaws Craftsman Sprint Car Series feature in eight races

By TDTC Staff

Tulare, CA - March 19, 2017 - This time it was lapped traffic that couldn't hold Donny Schatz back from reacing vicotry lane for the sixth time this year.

Riding in third for most of the 35-lap feature, Schatz got around Brad Sweet and Daryn Pittman late in the race for the win.

The win was the first for Schatz at Thunderbowl Raceway in Tulare since 2007.

"It feels really good to finally say we won in Tulare again," Schatz said. "I didn't think the track would take rubber so it kind of caught me by surprise. I really tried to save my tires and when we got to traffic late in the race the pace slowed down a lot. I decided I might as well try something and luckily it worked. I get all the credit, but it's really all about my team. We have an incredible group of people that work on this race car and that makes it so much fun. I can't thank all our sponsors enough for supporting us and giving us the opportunity to win races."

Pittman, who led the first 32 circuits of the race was disapointed in the outcome but upbeat as well.

"This is basically a new team this year with our crew chief change so hopefully it will be a momentum boost for us." he said. "I did everything I could tonight, but our engine just wouldn't run right in the feature. I definitely didn't want to see the rubber because our car wouldn't pull forward in it. Tulare is a tough track for me so I'm happy to be on the podium. It's a long season and the wins will come. I'm definitely happy with the effort that our whole has put forth."

Sweet crossed the stripe in third while Sheldon Haudenschild and Rico Abreu rounded out the top five.

Sixth through 10th were Shane Stewart, Jason Johnson, Tim Kaeding, Carson Macedo, and David Gravel.

The World of Outlaws Craftsman Sprint Car Series will return to action this coming Friday and Saturday at the Stockton Dirt Track for the FVP Western Spring Shootout.

Feature (35 Laps) 1. Donny Schatz; 2. Daryn Pittman; 3. Brad Sweet; 4. Sheldon Haudenschild; 5. Rico Abreu; 6. Shane Stewart; 7. Jason Johnson; 8. Tim Kaeding; 9. Carson Macedo; 10. David Gravel; 11. Joey Saldana; 12. Ian Madsen; 13. Logan Schuchart; 14. Kraig Kinser; 15. Brent Marks; 16. Jason Solwold; 17. Paul McMahan; 18. Jason Sides; 19. Greg Wilson; 20. James McFadden; 21. Brian Brown; 22. DJ Netto; 23. Terry McCarl; 24. Cory Eliason; 25. Dominic Scelzi; 26. 83-Kyle Hirst.

Lap Leaders: Daryn Pittman 1-32, Donny Schatz 33-35

Unofficial Standings
1. Donny Schatz 1158
2. Brad Sweet 1086
3. David Gravel 1064
4. Jason Johnson 1048
4. Shane Stewart 1048
6. Daryn Pittman 1044
7. Ian Madsen 1034
8. Logan Schuchart 1000
9. Sheldon Haudenschild 990
10. Joey Saldana 978

-end-
David Gravel gets by Shane Stewart late to claim first World of Outlaws Craftsman Sprint Car Series win of season Friday in Tulare

By Gary Thomas

March 17, 2017

TULARE, CA - David Gravel brought an end to Donny Schatz's win streak on Friday nigth as he tracked down race leader Shane Stewart in the closing stages of the 35-lap race to go on and score his first win of the 2017 season at Thunderbowl Raceway.

Gravel also won the event last year at the track.

"I've watched Rico Abreu and Kyle Larson a lot here at the Trophy Cup so have definitely learned a thing or two about this place," hs said. "Ever since the first time I came to Tulare it's been an awesome place for me, and it feels great to win back-to-back here. I had nothing to lose there at the end so I just gave it a shot up top and luckily it worked out for us."

Stewart led from the drop of the green flag and would hol off charges from Schatz and Brad Sweet before surrendering the lead on lap 33, just five laps after the red came out for Rico Abrue.

It was the fourth straight runner-up finish at Thunderbowl for Stewart.,

"We had a good car tonight, but the driver just didn't make the right moves late in the race," he said. "Sometimes the yellows work for you and sometimes they work against you. Tonight they didn't quite work in our favor, but that's how racing goes."

Sweet held on for third with Sheldon Haudenschild coming from 19th to finsih fourth and James McFadden rounding out the top five.

Sixth through 10th were Logan Schuchart, Schatz, Kyle Hirst, Paul McMahan and Tim Kaeding.

The World of Outlaws Craftsman Sprint Car Series returns to action tomorrow night at Thunderbowl Raceway to finish off the Tulare weekend.

A-Main (35 laps): 1. David Gravel; 2. Shane Stewart; 3. Brad Sweet; 4. Sheldon Haudenschild; 5. James McFadden; 6. Logan Schuchart; 7. Donny Schatz; 8. Kyle Hirst; 9. Paul McMahan; 10. Tim Kaeding; 11. Daryn Pittman; 12. Dominic Scelzi; 13. Ian Madsen; 14. Brent Marks; 15. Mitchell Faccinto; 16. Chase Johnson; 17. Terry McCarl; 18. Jason Johnson; 19. Joey Saldana; 20. DJ Netto; 21. Rico Abreu; 22. Bud Kaeding; 23. Willie Croft; 24. Brian Brown; 25. Carson Macedo; 26. Jason Solwold.

Lap Leaders: Shane Stewart 1-32, David Gravel 33-35.

Unofficial Standings
1. Donny Schatz 1008
2. Brad Sweet 942
3. David Gravel 934
4. Jason Johnson 912
5. Shane Stewart 910
6. Ian Madsen 908
7. Daryn Pittman 898
8. Logan Schuchart 876
9. Joey Saldana 850
10. Sheldon Haudenschild 848

-end-
Schatz Secures the Sweep at Vegas

By TDTC Staff

LAS VEGAS - March 10, 2017 - Donny Schatz rolled the dice and it came up seven on Friday night at the Dirt Track at Las Vegas Motor Speedway as he continued his early-season domination of the World of Outlaws Craftsman® Sprint Car Series by winning his fifth straight race

Schatz's 'worst' finish of the year so far was on opening night when he came home 14th.

"All I can say is, I finally got to 'Park It,'" Schatz said. "We had something happen there in the mid-part of the race - I just couldn't get into rhythm. I tried to get through lapped traffic and Rico [Abreu] obviously got by us there on the restart. I got in good position to get out front and had clear track after that. It's been tricky here, but if it was easy then it wouldn't be fun for any of us. I was a little nervous when he got by. Every time I get into this car, it's unbelievable."

Abrue who held the led for the majority of the race by a brush with the wall in Turn 4 on lap 21 opened the door for Schatz to close in on the race leader and take the lead for good on lap 24.

"I was just thinking about what to do to stay ahead," Abreu said. "Just some poor decisions there at the end of the race on my part. I just live and learn. You learn so much racing with the Outlaws. The pace is so fast, so you try your hardest every lap. When you're trying really hard, it's easy to make mistakes."

Logan Schuchart came home third while Brin Brown and Shane Stewart rounded out the top five.

Schatz increases his points lead to 74 over Johnson as the tour begins its California swing with seven race at five tracks starting with Thunderbowl Raceway on March 17-18.

A-Main (30 laps): 1. Donny Schatz; 2. Rico Abreu; 3. Logan Schuchart; 4. Brian Brown; 5. Shane Stewart; 6. David Gravel; 7. Brad Sweet; 8. Ian Madsen; 9. Kerry Madsen; 10. Daryn Pittman; 11. Kraig Kinser; 12. Brent Marks; 13. Carson Macedo; 14. Greg Wilson; 15. Paul McMahan; 16. Terry McCarl; 17. Jason Sides; 18. Mark Dobmeier; 19. Sheldon Haudenschild; 20. Jacob Allen; 21. Joey Saldana; 22. Clyde Knipp; 23. Jason Johnson; 24. Tim Shaffer; 25. Willie Croft.

Lap Leaders: Logan Schuchart 1-12; Donny Schatz 13-20, Rico Abreu 21-23; Schatz 24-30;

Unofficial Standings
1. Donny Schatz 872
2. Jason Johnson 798
2. Brad Sweet 798
4. David Gravel 784
4. Ian Madsen 784
6. Daryn Pittman 770
7. Shane Stewart 764
8. Logan Schuchart 738
8. Joey Saldana 738
10. Kraig Kinser 728

-end-
eSchatz Slips by to Win at Vegas

By TDTC Staff

LAS VEGAS, Nevada - March 9, 2017 - Donny Schatz is on a roll at the mommet and not even Kryptonite looks like it can stop his early-season onslaught.

The eight-time World of Outlaws Craftsman® Sprint Car Series champion passed Brian Brown on the final corner on the final lap on Thursday night at The Dirt Track at Las Vegas to score his fourth win of the 2017 season.

And the Outlaws season is just five races old.

"If it wasn't for this Stewart-Curb Racing team, we wouldn't be up here so hats off to them," Schatz said. "They worked their tails off all winter long and it's getting better."

For Schatz it was his 10th career win at the track. His first win at the track came in 1999.

Brown took the lead on the frontstretch at the white flag and held the lead down the backstretch before Schatz drove to the low side of Turns 3 and 4 and used the inside line to score a narrow .046 second margin of victory.

"I always want to win ones like those," Brown said. "We got a good run [at Schatz], but when you race with a guy like him you need to make a split-decision at 130 miles per hour. I felt like I got through turns one and two pretty well, but on the backstretch I probably should've done something a little different. He got a good run off of four and I was like, 'Gosh darn it, I'm not going to win this race.' To be up there and race with guys like Donny Schatz is an honor. He's the Steve Kinser of today."

Rico Abreu came from 21st to finish third with Jason Johnson and Logan Schuchart rounding out the top five.
Despite recording four wins, Schatz holds a 28-point lead over Johnson heading into Friday's race.

SEASON WINNERS: Donny Schatz - 4 (Volusia Speedway Park on Feb. 19, Volusia Speedway Park on Feb. 19, LoneStar Speedway on March 3, The Dirt Track at Las Vegas Motor Speedway on March 9); Jason Johnson - 1 (Volusia Speedway Park on Feb. 17)

Feature (26 Laps due to green-white-checkered finish): 1. Donny Schatz; 2. Brian Brown; 3. Rico Abreu; 4. Jason Johnson; 5. Logan Schuchart; 6. Ian Madsen; 7. Kraig Kinser; 8. Kerry Madsen; 9. Shane Stewart; 10. Sheldon Haudenschild; 11. Brad Sweet; 12. Joey Saldana; 13. Brent Marks; 14. Daryn Pittman; 15. Brady Bacon; 16. David Gravel; 17. Greg Wilson; 18. Carson Macedo; 19. Josh Baughman; 20. Paul McMahan; 21. Aaron Reutzel; 22. Jason Sides; 23. Dominic Scelzi; 24. Terry McCarl; 25. Mark Dobmeier

Lap Leaders: Shane Stewart 1-6; Brian Brown 7; Donny Schatz 8-24, Brown 25; Schatz 26.

Unofficial Standings
1. Donny Schatz 722
2. Jason Johnson 694
3. Brad Sweet 662
4. Ian Madsen 650
5. David Gravel 646
6. Daryn Pittman 640
7. Joey Saldana 630
8. Shane Stewart 624
9. Kraig Kinser 600
10. Logan Schuchart 594

-end-

'Badlands Bonus' Up for Grabs at Las Vegas and Badlands Motor Speedway

A $20,000-dollar bonus to be divided to the winners of the FVP Outlaw Showdown and Outlaw FanFest

LAS VEGAS - March 9, 2017 - The World of Outlaws Craftsman® Sprint Car Series winners' pockets just got a little deeper. A $5,000 prize - the "Badlands Bonus" sponsored by Badlands Motor Speedway - was just added to the winners' take for the FVP Outlaw Showdown at The Dirt Track at Las Vegas Motor Speedway. Winners who take a trip down Victory Lane from the FVP Outlaw Showdown will each win an additional $5,000 and make them eligible to double the amount from the Outlaw FanFest at Badlands Speedway.

Any driver that is competing at The Dirt Track at Las Vegas from March 9-10 will be eligible for not only the "Badlands Bonus" sponsored by Badlands Motor Speedway, but also to win an additional $5,000 bonus July 1-2. To double-up, a driver must win one of the two feature events during the Outlaw FanFest at Badlands Motor Speedway. If a driver sweeps all four shows, they will win a grand-prize of $20,000.

"We wanted to give the drivers a little extra incentive while out here in Las Vegas," said Chuck Brennan of Badlands Motor Speedway. "We're looking forward to opening the doors at Badlands Motor Speedway for six special events this season and give the drivers a little extra spending money and put bragging rights on the line."

The Brandon, S.D. speedway has been on the World of Outlaws schedule dating back to 1983. Last season The Outlaws raced two events at the 3/8ths-mile where Brad Sweet and Donny Schatz went home the victor.

Tickets for Outlaw FanFest at Badlands Motor Speedway can be purchased by visiting: badlandsmotorspeedway.com/get-your-tickets/.

-end-
iRacing Named Exclusive World of Outlaws Online Racing Partner

CONCORD, NC - March 9, 2017 - iRacing.com and the World of Outlaws announced today that iRacing will become the World of Outlaws exclusive online racing partner. The agreement brings the world's leading online motorsports simulation service together with North America's premier dirt track racing series and comes as iRacing prepares to launch its highly anticipated dirt racing feature on March 29.

Known around the racing world as "The Greatest Show on Dirt," the World of Outlaws sanctions nearly 140 events a year throughout North America as part of the World of Outlaws Craftsman® Sprint Car Series and the World of Outlaws Craftsman Late Model Series, while iRacing's 235,000 plus member subscribers race dozens of precisely-modeled cars on laser-scanned versions of nearly 100 of the world's greatest ovals and road courses.

"We couldn't be happier than to be associated with the World of Outlaws at the dawn of our online dirt racing feature," says Steve Myers, Executive Vice President and Executive Producer for iRacing.com. "iRacers around the world are already eager to try their hands at dirt racing, and our partnership with the World of Outlaws will ramp up their enthusiasm to another level."

"This is really exciting news for World of Outlaws fans and competitors," says Ben Geisler, Chief Marketing Officer of the World of Outlaws. "iRacing is recognized around the world for delivering a remarkably authentic racing experience, and we can't wait for our fans to see for themselves what it's like to race our cars at legendary tracks like Eldora, Williams Grove, and Volusia Speedways."

The agreement is part of a long-term commitment by iRacing and the World of Outlaws to integrate their brands in the dirt and online racing communities. In addition to the World of Outlaws Craftsman Sprint Car and Late Model Series, the World of Outlaws' grassroots sanctioning body, DIRTcar Racing will be partnering with iRacing to bring authenticity to the entry level divisions featured as part of the dirt launch. DIRTcar Racing sanctions thousands of races in more than a dozen divisions ranging from Street Stocks to Pro Late Models and more at hundreds of tracks across the United States and Canada. In collaboration, iRacing plans to develop online versions of a variety of DIRTcar Racing series as a core element of its new dirt racing feature.

-end-

Rain Postpones World of Outlaws at Gator Motorplex

Gator Outlaw Bash rescheduled to Thursday, April 13

WILLIS, Tex. - March 4, 2017 - Precipitation throughout the area forced the World of Outlaws Craftsman® Sprint Car Series to postpone the Gator Outlaw Bash at Gator Motorplex. The Outlaws' debut at the quarter-mile course will be moved to Thursday, April 13.

Fans were set to experience a full night of winged-sprint action. Joining the World of Outlaws' high-powered 410-sprints was the Southern United Sprints, which are powered by a 305 engine. A $10,000-to-win purse was up for grabs for the Outlaws.

All tickets for the March 4 race will be honored for the rescheduled date. For more information, visit slspromotions.com or call (815) 344-2023.

The World of Outlaws Sprint Car Series' Kick-Off Tour will resume with the FVP Outlaw Showdown from Thursday, March 9 to Friday, March 10 at The Dirt Track at Las Vegas. For tickets, visit dirtcar.ticketforce.com. For LIVE coverage from The Dirt Track at Las Vegas, visit dirtvision.com.

-end-
Schatz Sweeps the Show at LoneStar

KILGORE, Tex. - March 3, 2017 - There is a crater wrapped around turns one and two of LoneStar Speedway - now a reinvented third-mile dirt course. Shortened from a 3/8-mile oval since the last time the World of Outlaws Craftsman® Sprint Car Series visited there in 2010, the "Greatest Show on Dirt" competed on the equally as fast bullring Friday night for the first time at the new length. Wheel-to-wheel with 23 other cars, Donny Schatz avoided the expected dangers of short-track racing and took the checkered flag without a hitch.

Schatz led all 35 laps in his victory, taking home not only the trophy but also a gold-toned Limited Edition Craftsman wrench set for the company's 90th anniversary. Though Schatz established his dominance throughout the program - setting the night's quick-time, and winning his heat and the Craftsman Club Dash - it did not come as easily as it seemed on paper. From an assumingly unlikely challenger - in terms of their resumes - the eight-time series champion was challenged by Kevin Gobrecht Rookie of the Year contender Sheldon Haudenschild throughout the night.

"[Sheldon] was there from the start and did everything he needed to do," Schatz said. "It's an experience thing. Obviously he is a good, young driver. He's got a bright future ahead of him. But we try not to focus on what someone else is doing. We have to focus on our own stuff to try to stay ahead of these young guys."
Haudenschild, 23, was less than a tenth of a second off Schatz's quick-time, and he also won his way into the dash. The two started on the front row of the feature, where the son of the "Wild Child" Jac Haudenschild would have his chance to make his own name in the series. He wasted no time.

"I had a good starting spot, but it was just difficult to pass," Haudenschild said. "I tried to make it happen early when I slid [Donny] twice, but just didn't have the speed in the corners to do it. I just need to be there in the end. I'm happy with the performance. To get a good run early in the season is a confidence-booster, and we'll try to carry that momentum. I know I have a really great car and crew. Getting in these dashes is a big part of it."

Haudenschild, starting to the right of Schatz's No. 15 Tony Stewart-Curb/Agajanian Racing machine, dipped under him once the green flag dropped. He challenged Schatz on the bottom, but the top proved to be the quickest route to shutting down Haudenschild's advances. Schatz and Haudenschild tangoed briefly, but the defending champion quickly opened-up his lead to a 1.345-second margin.

Thereon, Haudenschild was sandwiched in-between two drivers that have wins in 2017 - Schatz and 2016 Knoxville Nationals Champion Jason Johnson. Haudenschild's No. 93 Southern Pacific Farms/ Rico Abreu Racing car escaped Johnson's challenge for second with 20 laps remaining. Haudenschild distanced himself from Johnson, gaining more than a one-second advantage over his No. 41 Priority Aviation/ Mesilla Valley Transportation racecar.
The race's first caution five laps later regrouped the field; Johnson took advantage. Barreling out of turn four, Johnson overtook Haudenschild. By this time, the top-five was all series regulars - Schatz, Johnson, Haudenschild, Brad Sweet and David Gravel respectively. Through two more cautions in the feature, Johnson managed to close the gap between him and Schatz to as narrow as a .733-second margin. He could not capitalize.

"You're racing the best guy in the business (Schatz)," Johnson said. "He's not going to make any mistakes. Those guys are clicking and doing a great job. But my guys have done a great job making great, consistent Maxim cars, and we communicated over the winter with Paul Kistler about the motors we had success with in 2016. We have great communication, and I'm in the best physical shape in my life as far as racing. Mentally, I'm in a great position because of the Jason Johnson Racing- Marshall Racing merger."

The tour concludes its first stint in Texas with the Gator Bash at Gator Motorplex on Saturday, March 4. For ticket information, visit SLS Promotions, LLC.

A-Main (35 Laps): 1. Donny Schatz; 2. Jason Johnson; 3. Sheldon Haudenschild; 4. Brad Sweet; 5. David Gravel; 6. Shane Stewart; 7. Brady Bacon; 8. Tim Shaffer; 9. Paul McMahan; 10. Daryn Pittman; 11. Kraig Kinser; 12. Ian Madsen ; 13. Parker Price-Miller; 14. Joey Saldana; 15. Greg Wilson; 16. Josh Baughman; 17. Kevin Thomas Jr.; 18. Sam Hafertepe Jr.; 19. Brent Marks; 20. Aaron Reutzel; 21. Jason Sides; 22. Paul Nienhiser; 23. Wayne Johnson; 24. Clyde Knipp; 25. Logan Schuchart.

Lap Leaders: Donny Schatz 1-35.

Unofficial Standings
1. Donny Schatz 572
2. Jason Johnson 552
3. Brad Sweet 534
4. David Gravel 528
5. Daryn Pittman 518
6. Ian Madsen 512
7. Joey Saldana 504
8. Shane Stewart 492
9. Paul McMahan 484
10. Tim Shaffer 480

-end-
Schatz Charges to Win in DIRTcar Nationals Finale

BARBERVILLE, Fla. – February 19, 2017 – Donny Schatz etched his name into DIRTcar Nationals history Sunday, winning both the afternoon and night show at Volusia Speedway Park. The trip down victory lane gave Schatz 17 career wins at the half-mile, and he captured three of the five sprint shows in the 12-day event.

With the victory, Schatz joins Jeff and Sammy Swindell as the only Outlaws to win multiple series races in one day. Jeff Swindell first accomplished the one-day sweep at Rolling Wheels (N.Y.) Raceway Park on October 8, 1994. Sammy Swindell matched his brother's feat in 1999 at Bloomington (Ind.) Speedway.

Though Schatz won the majority of the week's sprint car races, those he did not win proved to test his No. 15 Tony Stewart-Curb/Agajanian Racing team. In the World of Outlaws Craftsman® Sprint Car Series opener, Schatz qualified 24th in a 36-car pack and placed fourth in his heat race. Sunday night was similar, as Schatz only qualified seven positions better and placed fifth in his heat. What differed for the eight-time champion this time was his ability to move through the 26-car feature field.

"We didn't change anything," Schatz said. "I thought the car felt really good. I actually thought I could get to the middle pretty well, but that changed once we got that going. These guys are incredible with what they do. I love it."

Schatz started 17th in the 30-lap feature, but made quick work of those between him and a podium position. By the 12th lap Schatz skidded through the bottom, passing multiple drivers into fourth. The next lap Schatz made his move for third, getting under quick-timer Brian Brown. Brown won his way through the program, setting the quick time and eventually leading the feature into the green flag.

Within the final 10 laps and one position later, Schatz threatened for first. David Gravel, who took the lead on the fifth lap, maintained the top spot by building speed on the top cushion. Gravel said he felt comfortable "staying on top and running alone," but Schatz began to close the gap with each lap by cutting the corners out of turns three and four; lapped traffic gave Gravel enough real-estate to not alter his line. However with two laps remaining, the two barreled down the front stretch side by side – only for Schatz to catch him in turn one. Gravel said where he saved time with lapped traffic, he ended up giving time back at the end.

A-Main (30 Laps): 1. Donny Schatz; 2. David Gravel; 3. Daryn Pittman; 4. Lucas Wolfe]; 5. Brian Brown; 6. Shane Stewart; 7. Logan Schuchart; 8. Kerry Madsen; 9. Ian Madsen; 10. Brad Sweet; 11. Chad Kemenah; 12. Kraig Kinser; 13. Greg Wilson; 14. Danny Dietrich; 15. Sheldon Haudenschild; 16. Tim Shaffer; 17. Justin Henderson; 18. Joey Saldana; 19. Mark Dobmeier; 20. Jason Johnson; 21. Jacob Allen; 22. Clyde Knipp; 23. Jason Sides; 24. Rico Abreu; 25. Dale Blaney; 26. Paul McMahan.
Lap Leaders: Lucas Wolfe 1-4, David Gravel 5-28, Donny Schatz 29-30.

Unofficial Standings
1. Donny Schatz 422
2. Chad Kemenah 408
3. Jason Johnson 406
4. Kerry Madsen 394
5. Brad Sweet 392
6. David Gravel 388
7. Daryn Pittman 388
8. Ian Madsen 386
9. Joey Saldana 382
10. Lucas Wolfe 372

-end-
Incident at Volusia Speedway Park

BARBERVILLE, FLA. — Feb. 20, 2017 — On Sunday, February 19 a racecar involved in a multi-car accident became airborne and landed off the racing surface, injuring three participants during the 46th annual DIRTcar Nationals, a World of Outlaws-sanctioned dirt track racing event hosted by Volusia Speedway Park in Barberville, Fla.

The three individuals were standing in what is commonly referred to as the "pit area" or "pits." The pit area at a World of Outlaws event is separate from the main grandstand and is where the teams participating in the event stage their race cars and support equipment. The individuals struck by the race car were treated immediately by emergency personnel on hand at the event and transported to Halifax Medical Center in Daytona Beach, Fla.

While racing side-by-side entering Turn 1 at the Speedway several sprint cars touched, sparking a chain reaction accident in the middle of the 24-car field. One car was hit by another and subsequently made heavy contact with a steel guardrail between Turn 1 and Turn 2. The car's momentum carried it forward, flipping it into the air and toward the catch fence. The car made contact with the upper portion of the catch fence in Turn 2, tumbling over the fence. As it was coming to a stop it struck the individuals referenced above. The driver of the race car was not injured.

The guardrail used at Volusia Speedway Park is the same type of guardrail used on most major interstates across America and can be found at motorsports venues of all types and classifications. The catch fence installed at Volusia Speedway Park relies on a combination of steel posts, wire mesh and heavy duty steel retention cables as is common in motorsports applications. The World of Outlaws will run 148 races at 83 different race tracks in 32 states during the 2017 season. Each facility is unique, but must meet the safety requirements established by its insurance provider in order to host a World of Outlaws event.

"The safety and well being of every individual attending a World of Outlaws, whether as a participant in the pit area, a fan in the grandstand, a concession worker, race official or emergency responder is a priority." said World of Outlaws President Tom Deery. "The World of Outlaws compete at the best dirt tracks in the country, we are constantly evaluating and implementing new procedures to improve safety at our events and have already begun that process in response to this weekend's incident. We ask the racing community to keep the individuals who have not yet been released from the hospital in their prayers and plan to respect their privacy as requested by the families."

-end-

Schatz Wins Second DIRTcar Nationals Gator

Two series regulars reverse their luck to record top-five showing

BARBERVILLE, Fla. – February 19, 2017 – It is not unusual for two series champions to face-off in the 46th Annual DIRTcar Nationals at Volusia Speedway Park. In the first show of a Sunday double-header, eight-time World of Outlaws Craftsman® Sprint Car Series Champion Donny Schatz revisited his fierce battle with Arctic Cat All-Star Circuit of Champions titleholder Chad Kemenah. Like the Wednesday night thriller – starting in the first row with Kemenah – Schatz again established himself as the best-of-the-best between the two series.

But it did not come easily for the Fargo, N.D. native, who has now won a DIRTcar Nationals show every year since 2011. On Friday night Schatz finished 14thin the feature, his worst finish since the series opener last season (when he placed 18th). But Schatz said one major adjustment was opting for a harder tire.

"We did make some tire changes today and went with a harder tire," Schatz said. "I think it hurt us early in the race, but they don't pay for the first lap they pay for the last. The driver just showed up today with an attitude. I guess you could say he made all the mistakes in one night (Friday)."

With the victory, Schatz can become the first Outlaw since Jeff Swindell and Sammy Swindell to win multiple series races in one day. Jeff Swindell first accomplished the one-day sweep at Rolling Wheels (N.Y.) Raceway Park on October 8, 1994. Sammy Swindell matched his brother's feat in 1999 at Bloomington Speedway.

A-Main (25 Laps): 1. Donny Schatz; 2. Jason Johnson; 3. Chad Kemenah; 4. Joey Saldana; 5. David Gravel; 6. Christopher Bell; 7. Paul McMahan; 8. Brent Marks; 9. Jason Sides; 10. Danny Dietrich; 11. Kerry Madsen; 12. Logan Schuchart; 13. Ian Madsen; 14. Terry McCarl; 15. Lucas Wolfe; 16. Dale Blaney; 17. Brad Sweet; 18. Greg Hodnett; 19. Shane Stewart; 20. Sheldon Haudenschild; 21. Rico Abreu; 22. Caleb Helms; 23. Daryn Pittman; 24. Jacob Allen; 25. Aaron Reutzel; 26. Clyde Knipp.

Lap Leaders: Chad Kemenah 1-13, Donny Schatz 14-25

-end-
Johnson Opens Outlaws Season With Win

Wins first career Gator at DIRTcar Nationals

BARBERSVILLE, Fla. - February 17, 2017 - Jason Johnson won the sport's biggest race last year in the Knoxville Nationals and on Friday night he kicked off the 2017 season by winning the World of Outlaws Craftsman® Sprint Car Series opener at the 46th annual DIRTcar Nationals.

Johnson, who scoerd four WoO wins last year took home his first Gator and $10,000 for the win in which he led all 30 laps.

"Yeah, 365 days later we start the season off in the best case scenario," said Johnson, rehashing on his team's troubles last season. "It's a long season, and you need to condition for it. (The win) is huge for our operation, for our team, for the people working on this team and for my self-confidence."

Johnson started on the outside of the first row for the 30-lap feature event. The first of three cautions came on lap 3 for David Gravel who suffered a mechanical failures. The caution regrouped the field, giving Brad Sweet the opportunity to recreate last season's season opener with a win.

"I really thought we were going to have something there for Jason," Sweet said. "I had to [eventually] move to the top but Johnson set a really torrid pace out there. He did it, so hats-off to him. We have two more nights so hopefully we can end up where he is."

Volusia Speedway Park, Fla.; Feb. 18, 2017
A-Main: (30 Laps) - 1. 41-Jason Johnson [2] [$10,000]; 2. 49-Brad Sweet [5] [$5,500]; 3. 14-Christopher Bell [1] [$3,200]; 4. 21-Brian Brown [3] [$2,800]; 5. 9-Daryn Pittman [7] [$2,500]; 6. 49X-Tim Shaffer [9] [$2,300]; 7. 10H-Chad Kemenah [20] [$2,200]; 8. 24R-Rico Abreu [13] [$2,100]; 9. 2M-Kerry Madsen [14] [$2,050]; 10. 18-Ian Madsen [6] [$2,000]; 11. 13JT-Mark Dobmeier [11] [$1,500]; 12. 17-Joey Saldana [15] [$1,200]; 13. 1-Dale Blaney [24] [$1,100]; 14. 15-Donny Schatz [16] [$1,050]; 15. 11K-Kraig Kinser [17] [$1,000]; 16. 19-Brent Marks [8] [$900]; 17. 13D-Danny Dietrich [23] [$800]; 18. 4-Paul McMahan [10] [$800]; 19. 87-Aaron Reutzel [19] [$800]; 20. 5W-Lucas Wolfe [18] [$800]; 21. 7S-Jason Sides [4] [$800]; 22. 27-Greg Hodnett [12] [$800]; 23. 2-Shane Stewart [21] [$800]; 24. 1A-Jacob Allen [25]; 25. 5-David Gravel [22] [$800];

Lap Leaders: Jason Johnson 1-30.

-end-
BUILDING ON THE FOUNDATION: Gravel & CJB Motorsports Begin Second Campaign Together

Pennsylvania based team encouraged by '16 successes; aims sights higher in '17

CARLISLE, PA. - February 9, 2017 - CJB Motorsports came into the 2016 season with a new driver and high expectations. Throughout a ten-month season and thousands of miles, CJB and driver David Gravel proved that the combination was to be a formidable pairing with nine wins, including marquee victories at Lernerville Speedway and Eldora Speedway.

"I think we met and even exceeded our expectations for it being our first year together as a team," said Gravel, driver of the GoMUDDY.com, J.R.C. Transportation Inc., C&S Lawn & Landscape #5. "We started had a couple of bumps early but once the summer months came around, we were really stout. I felt like we were one of the best cars in the country at that point and we won some big races. I'd say we were extremely happy with it."

With a solid (and successful) season under their belts, Gravel and the CJB team look forward to the 2017 season with many of the same goals. Atop the teams list remain victories at the prestigious 5 Hour ENERGY Knoxville Nationals, the Morgan Hughes National Open and the Kings Royal, a double-digit win season and a World of Outlaws Craftsman Sprint Car Series championship.

"Every sprint car has that goal of winning those big races and a championship each year," said Gravel. "We're no different there. I think we are really looking to start off our year better. We don't want to be chasing for much of the season. I think we were 300 some points behind Brad (Sweet) at one point. We don't want that this year. We feel confident, though, that we came come out of the gate better. Barry (Jackson) and I have a year of working together, we're using the same equipment and engines and our guys have put in a ton of work over the winter. I think we'll meet that goal."

Rain washed away racing action at Bubba Raceway Park near Ocala, Fl. last year for the team. They will attempt to begin their season with the Arctic Cat All Star Circuit of Champions as the series sanctions three nights of racing action at the 3/8ths of a mile oval. Gravel previously competed at the track when he was an All Star regular.

"Bubba is a fun place to race," said the native of Watertown, Conn. "You always want to win when you head into a track. This is no different but there will be a bit of readjusting to driving and knocking the rust off. I didn't head down to Australia this year so part of it will be me getting back into the swing of things. I don't think that will take along at all with the amount of detail work Barry and the crew have put in. We have a few nights here with the All Stars to get ready.
I'm looking forward to it for sure."

Once the checkered flag falls in Ocala, the series and CJB Motorsports will head 40 miles down the road to Volusia Speedway Park for the annual DIRTcar Nationals. Five nights of sprint car action await the team at the worlds fastest half mile.

-end-
WoO heads to Badlands Motor Speedway in 2017

CONCORD, N.C.-- Badlands Motor Speedway will place host to the World of Outlaws Craftsman® Sprint Car series for the eight consecutive year with a two-day show on July 1-2.

Last year, Donny Schatz and Brad Sweet went to victory lane. The series has competed 41 times at the 3/8th's-mile bullring since 1983.

-end-
Sheldon Haudenschild Joins the Outlaws in 2017

Haudenschild to pave his own way in the series

CONCORD, N.C. - February 3, 2017 - The Haudenschild legacy continues in the World of Outlaws Craftsman® Sprint Car Series. Haudenschild Racing announced Thursday that Sheldon Haudenschild will pilot the No. 93 car in the series' 40th season. As a second generation Outlaw, Haudenschild seeks to build his own name on one of the most prestigious national tours in dirt racing.

"The Outlaws is everything," Haudenschild said. "It's something I grew up around and what my dad did. I've probably been to as many Outlaw races as anyone - not racing them but watching them when I was younger. To have the opportunity to do it myself is huge."

His father, Jac Haudenschild, has collected 56 series wins, which ranks him 13th all-time. Jac ran his first full season with the series in 1986, but it was not until the mid-1990s that Sheldon began to watch his dad race. The 23-year-old now has the opportunity to complete his first-ever full season with the Outlaws, though he has raced sporadically with the series. At 16, Sheldon competed in 34 races between the 360 and 410 sprint classes - one of those starts being his first World of Outlaws race.

On September 25, 2009, Sheldon and Jac had the opportunity to race on the same track at Eldora Speedway, a local track for the Wooster, Ohio family. Sheldon finished sixth in the C-Main, while his father earned a top-10 finish. Since the first year in 2009, Sheldon has pieced together a team in hopes to run a national tour; he was successful, having run the past two seasons with the Arctic Cat All Star Circuit of Champions. Now, he commits to a larger schedule of 90-plus races in a 10-month span.

"I've had good guidance from my dad, but still this stuff is not handed to you by any means," said Sheldon, who will field his own car. "The past couple years, my mom and dad have transitioned [Haudenschild Racing] over to me. They're letting me find my own money and do it on my own. My dad's letting me learn on my own, and I think that's the best way someone can learn."

When Sheldon joined a national tour two years ago, he took control of his racing team. The young gun handles all of the operations surrounding his team - a team that started with one motor, one crew member and a heap of used tires. In 2015, Sheldon was joined by family friend and long-time crew chief for his father, Bonzai Bruns. The duo finished in the top 10 in both seasons with the All Stars. In that time the team has grown - more than doubling its crew - and together they have built an inventory fit for a rigorous schedule.

"It's always been a goal of ours, and we've been putting a lot of work into our own program," Sheldon said. "I kind of got to the point where I didn't want to stall out as a driver. I felt it was the time to make that move and just give it a shot really. People don't realize how much work goes into this. We don't have a lot of money, so the more work you put in, the more you're going to get out of it."

Haudenschild Racing will not only kick off its inaugural season with the Outlaws, but also do it on uncharted territory. Sheldon will be competing at the 46th Annual DIRTcar Nationals at Volusia (Fla.) Speedway Park for the first time in his career.

"I've never had the chance to race sprint cars in Florida although I've been a lot with my dad," Sheldon said. "Running our own deal we never had the money to go down this early in the year. We're really excited to get this rolling and get some races under my belt."

-end-

Donny Schatz To Carry Arctic Cat Colors in 2017

Leading Powersports Manufacturer Aligns with Tony Stewart Racing And Eight-Time World of Outlaws Champion

INDIANAPOLIS (Feb. 2, 2017) – For the past 20 years, Donny Schatz has attacked the terrain of dirt tracks all across the United States in his quest to become the best Sprint car racer in the world. The driver for Tony Stewart-Curb/Agajanian Racing (TSR) is coming off his eighth World of Outlaws (WoO) Craftsman Sprint Car Series championship and is looking to continue raising the bar this season in grassroots racing's most challenging series with a new partner that shares his passion for reaching greatness and possesses a mindset without limits.

Arctic Cat, a world leader in designing, engineering and manufacturing all-terrain vehicles (ATVs), snowmobiles and recreational off-highway vehicles (side-by-sides or ROVs), announced today a partnership with TSR and Schatz that includes primary sponsorship of the TSR No. 15 Arctic Cat J&J that the Fargo, North Dakota driver will compete with at more than 90 races from coast to coast in 2017, beginning next week in Florida. In addition, Arctic Cat will also be co-primary sponsor on the TSR No. 14 that Tony Stewart will pilot in more than 50 races on dirt in 2017.

"We are extremely excited today to announce the partnership between Arctic Cat and Tony Stewart Racing," said Greg Williamson, chief marketing officer, Arctic Cat. "This is a truly unique opportunity, by partnering with Tony Stewart Racing, which sets the standard in short track racing, and Donny Schatz, the best driver in Sprint car racing, we continue to reinforce our commitment to be the best in everything we do. Donny is not only a great racer, but an Arctic Cat customer who uses our vehicles both for fun and to get work done when he's not behind the wheel of his 900-horsepower Sprint car. He, along with the people who live and breathe Sprint car racing are a great fit for our brand. This partnership puts us in an ideal environment to showcase the Arctic Cat line of products and welcome everyone to the wide world of Arctic Cat."

"I've been blessed to be around incredible people throughout my career and I'm so excited to be joining the Arctic Cat family," Schatz said. "It started with my parents giving me the chance to pursue a dream of becoming a World of Outlaws driver and then Tony coming along and bringing me into his organization. We've worked extremely hard to be the best and are always striving to find ways to get better. I'm not sure I have the words to accurately describe my emotions about getting to drive the Arctic Cat 15 this year. I'm blown away. They are a company that's from right up here in my neck of the woods and I've been on Cats for as long as I can remember. Whether we were working my grandpa's farm or tackling the snow for fun, Arctic Cat has been a big part of my life and now we get to venture into another chapter together. We've got a motivated group of people at TSR ready to attack dirt tracks across the country with a black and green racecar. I can't wait to start this ride."

The partnerships with TSR for Arctic Cat continue the brand's involvement in short-track racing. Both Schatz and Stewart will make their 2017 debut next week in the Arctic Cat All-Star Circuit of Champions-sanctioned Bubba Army Winter Nationals at Bubba Raceway Park in Ocala, Florida. The event also kicks off Arctic Cat's second season as title sponsor of the Sprint car series owned by Stewart.

"I've been involved with racing most of my life and one thing that has been a constant throughout is the importance of relationships," Stewart said. "I've had the pleasure of working with and getting to know the people at Arctic Cat over the past decade and, like I said when they renewed their partnership with the All-Stars, we are family. To have Arctic Cat continue being part of the All-Stars' family for the next two years is something I'm really proud of. And I'm honored to see that relationship carry over to our TSR teams and have them aligned with Donny Schatz and the crew we've assembled on that 15 team. It's a potent combination and one that's aiming to continue to set the standard in Sprint car racing. I'm excited I get the chance to do some Sprint car racing this year myself, and having Arctic Cat as part of the ride is an added bonus. We're beyond honored to be part of something like this."

-end-
Brent Marks unveils 2017 design for World of Outlaws campaign

MYERSTOWN, PA. (January 29, 2017) - The "Myerstown Missile" Brent Marks will launch his first-ever campaign with the World of Outlaws Craftsman Sprint Car Series with a new look, as well as a new number, each commemorating a major step in his racing career.

"Chad Baker from Baker Graphics did a fantastic job bringing this new car to life," Brent Marks explained. "He works hard and always makes sure we have great looking race cars. I'm sure a lot of people will ask why we decided to drop the 'M' that used to be a part of our number. With this being a big step in my career - the biggest chapter of my career - I wanted to commemorate that. Despite the color and number changes, our attitude has not. We are going to work as hard as we can to represent everyone involved at the highest level."

The Myerstown, Pennsylvania, native will begin his rookie campaign with the "Greatest Show On Dirt" with three, full nights of competition on February 17-19 at the Volusia Speedway Park near Barberville, Florida. The 2017 World of Outlaws Craftsman Sprint Car Series campaign features nearly 100 events throughout all four corners of the United States and Canada; the most demanding schedule in all of motorsports.

"The last few months have been very productive," Marks explained. "Not only for our race team, but for me personally. This is obviously a giant step in my career and I wanted to make sure everything was taken into consideration. The level of support that is behind me is humbling. My sponsors, my team, my family; it's a perfect combination and I can't thank them all enough for allowing me to live out my dream."

-end-

2017 World of Outlaws Sprint Car Series Schedule Announced

Outlaws to break ground at three tracks

*Tentative schedule - subject to change
Friday, February 17, 2017 Volusia Speedway Park
Saturday, February 18, 2017 Volusia Speedway Park
Sunday, February 19, 2017 Volusia Speedway Park

Friday, March 03, 2017 Lone Star Speedway
Saturday, March 04, 2017 Gator Motorplex
Thursday, March 09, 2017 Las Vegas Motor Speedway Dirt Track
Friday, March 10, 2017 Las Vegas Motor Speedway Dirt Track
Friday, March 17, 2017 Stone Chevrolet Tulare Thunderbowl Raceway
Saturday, March 18, 2017 Stone Chevrolet Tulare Thunderbowl Raceway
Friday, March 24, 2017 Stockton Dirt Track
Saturday, March 25, 2017 Stockton Dirt Track
Wednesday, March 29, 2017 Placerville Speedway
Friday, March 31, 2017 Keller Auto Speedway at Kings Fairgrounds

Saturday, April 01, 2017 Perris Auto Speedway
Fiday, April 07, 2017 Cocopah Speedway
Saturday, April 08, 2017 Arizona Speedway
Sunday, April 09, 2017 Arizona Speedway
Friday, April 14, 2017 Devil's Bowl Speedway
Saturday, April 15, 2017 Devil's Bowl Speedway
Friday, April 21, 2017 Riverside International Speedway
Saturday, April 22, 2017 Raceway at I-55
Friday, April 28, 2017 Plymouth Speedway
Saturday, April 29, 2017 Tri-State Speedway

Friday, May 05, 2017 Missouri State Fair Speedway
Saturday, May 06, 201 81 Speedway
Friday, May 12, 2017 Eldora Speedway
Saturday, May 13, 2017 Eldora Speedway
Wednesday, May 17, 2017 Lincoln Speedway
Friday, May 19, 2017 Williams Grove Speedway
Saturday, May 20, 2017 Williams Grove Speedway
Sunday, May 21, 2017 Weedsport Speedway
Tuesday, May 23, 2017 New Egypt Speedway
Fiday, May 26, 2017 The Dirt Track at Charlotte Motor Speedway
Monday, May 29, 2017 Lawrenceburg Speedway

Thursday, June 01, 2017 Jackson Motorplex
Friday, June 02, 2017 Jackson Motorplex
Saturday, June 03, 2017 Jackson Motorplex
Friday, June 09, 2017 Knoxville Raceway
Saturday, June 10, 2017 Knoxville Raceway
Tuesday, June 13, 2017 Eagle Raceway
Friday, June 16, 2017 River Cities Speedway
Saturday, June 17, 2017 Red River Valley Speedway
Tuesday, June 20, 2017 Granite City Speedway
Friday, June 23, 2017 West Liberty Raceway
Saturday, June 24, 2017 Beaver Dam Raceway
Tuesday, June 27, 2017 The Dirt Oval @ Route 66 Raceway
Thursday, June 29, 2017 Deer Creek Speedway

Saturday, July 01, 2017 Badlands Motor Speedway
Sunday, July 02, 2017 Badlands Motor Speedway
Friday, July 07, 2017 Cedar Lake Speedway
Saturday, July 08, 2017 Cedar Lake Speedway
Tuesday, July 11, 2017 Attica Raceway Park
Thursday, July 13, 2017 Eldora Speedway
Friday, July 14, 2017 Eldora Speedway
Saturday, July 15, 2017 Eldora Speedway
Tuesday, July 18, 2017 Lernerville Speedway
Friday, July 21, 2017 Williams Grove Speedway
Saturday, July 22, 2017 Williams Grove Speedway
Sunday, July 23, 2017 Ransomville Speedway
Tuesday, July 25, 2017 Ohsweken Speedway
Friday, July 28, 2017 Hartford Speedway
Saturday, July 29, 2017 Wilmot Raceway

Friday, August 04, 2017 Raceway at I-55
Saturday, August 05, 2017 Raceway at I-55
Wednesday, August 09, 2017 Knoxville Raceway
Thursday, August 10, 2017 Knoxville Raceway
Friday, August 11, 2017 Knoxville Raceway
Saturday, August 12, 2017 Knoxville Raceway
Friday, August 18, 2017 River Cities Speedway
Sunday, August 20, 2017 NoDak Speedway
Friday, August 25, 2017 Black Hills Speedway
Saturday, August 26, 2017 BMP Speedway
Wednesday, August 30, 2017 Central Washington State Fair Raceway

Friday, September 01, 2017 Skagit Speedway
Saturday, September 02, 2017 Skagit Speedway
Monday, September 04, 2017 Grays Harbor Raceway
Wednesday September 06, 2017 Willamette Speedway
Friday, September 08, 2017 Silver Dollar Speedway
Saturday, September 09, 2017 Silver Dollar Speedway
Tuesday, September 12, 2017 TBA
Friday, September 15, 2017 Calistoga Speedway
Saturday, September 16, 2017 Calistoga Speedway
Friday, September 22, 2017 Eldora Speedway
Saturday, September 23, 2017 Lernerville Speedway
Thursday, September 28, 2017 Williams Grove Speedway
Friday, September 29, 2017 Williams Grove Speedway
Saturday, September 30, 2017 Williams Grove Speedway

Friday, October 06, 2017 TBA
Saturday, October 07, 2017 Fulton Speedway
Friday, October 13, 2017 TBA
Saturday, October 14, 2017 Port Royal Speedway
Friday, October 20, 2017 Lakeside Speedway
Saturday, October 21, 2017 Salina Highbanks Speedway
Friday, October 27, 2017 Dodge City Raceway Park
Saturday, October 28, 2017 Dodge City Raceway Park

Thursday, November 02, 2017 The Dirt Track at Charlotte Motor Speedway
Friday, November 03, 2017 The Dirt Track at Charlotte Motor Speedway
Saturday, November 04, 2017 The Dirt Track at Charlotte Motor Speedway

-end-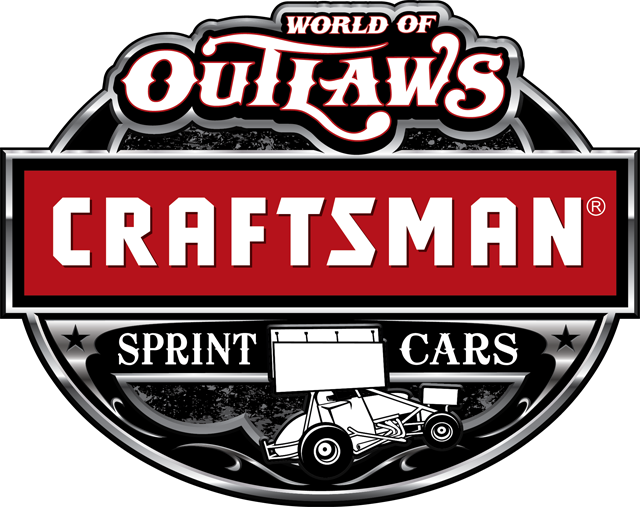 2017 Points

March 18
1. Donny Schatz 1158
2. Brad Sweet 1086
3. David Gravel 1064
4. Jason Johnson 1048
4. Shane Stewart 1048
6. Daryn Pittman 1044
7. Ian Madsen 1034
8. Logan Schuchart 1000
9. S. Haudenschild 990
10. Joey Saldana 978