David Gravel Dominates at Lincoln for Gettysburg Clash Win

Earns Sixth World of Outlaws Craftsman® Sprint Car Series Victory This Season
By TDTC Staff

May 17, 2017

ABBOTTSTOWN, PA - A dominating performace by David Gravel led him to score his sixth World of Outlaws Craftsman® Sprint Car Series win on Wedenesday night in the Gettysburg Clash at Lincoln Speedway as he led all 35 laps in the feature/

He finished 6.5 seconds ahead of runner-up Daryn Pittman.

"World of Outlaws guys do not win many Outlaw shows in PA, so to win here is great, at a track that I haven't really been good at in the past. To do that is awesome, to get our sixth win is awesome," Gravel said."You never know when your next win will be and it's been a couple weeks, so it's good to get another one and keep clicking them off. Hopefully this momentum carries on to Williams Grove."

Gravel jumped into the lead from his pole position starting spot and would work his way through lapped traffic on lap 10 as the race was stopped just once on lap 2 when Freddie Rahmer spun in Turn 2.

Speedway points leader Danny Dietrich worked his way into the runner-up spot on lap 17 but was unable to get lapped traffic to work in his favor.


"I got to second and couldn't get any help at all from lapped cars," Dietrich said. "It's unfortunate because I thought we were fast enough to run with Gravel, but never got the opportunity."

Dietrich lost second on the final lap when he tried to move past a lapped car in Turn 2 but pusehd up the track allowing Pittman to slide by and take the spoy.

"I was just trying to make something happen," Dietrich said of his last lap move. "I felt like if I couldn't get by the lapped cars, I was going to get passed anyways. I should have just probably settled in, but that's hard to do when you're running second for a World of Outlaws win."

"Lapped traffic was hairy," echoed Pittman. "I don't know that they were really doing anything wrong, but they were just racing hard side-by-side and using up the whole track. Dietrich kind of got held up behind one of them and gave me a run to get back by him."

Donny Schatz raced from the 15th to finish fourth while Brian Montieth came from 20th to round out the top five.

The World of Outlaws Craftsman Sprint Car Series remains in Central Pennsylvania entering the weekend for the Morgan Cup at Williams Grove Speedway on May 19 and 20.
Feature (35 Laps): 1. David Gravel; 2. Daryn Pittman; 3. Danny Dietrich; 4. Donny Schatz; 5. Brian Montieth; 6. Jason Johnson; 7. Brad Sweet; 8. Sheldon Haudenschild; 9. Dale Blaney; 10. Greg Hodnett; 11. Greg Wilson; 12. Cory Haas; 13. Joey Saldana; 14. Alan Krimes; 15. Kasey Kahne; 16. Lucas Wolfe; 17. Logan Schuchart; 18. Freddie Rahmer; 19. Gerard McIntyre; 20. Shane Stewart; 21. Tim Shaffer; 22. Paul McMahan; 23. Billy Dietrich; 24. Jason Sides; 25. Brent Marks; 26. Jim Siegel.

Points
1. Donny Schatz 3394
2. David Gravel 3328
3. Brad Sweet 3298
4. Jason Johnson 3174
5. Daryn Pittman 3154
6. Shane Stewart 3084
7. Sheldon Haudenschild 3058
8. Logan Schuchart 3016
9. Joey Saldana 2996
10. Jason Sides 2950

-end-
Racing Optics has the Brad Doty Classic covered

FOR IMMEDIATE RELEASE

Tuesday, May 16, 2017

By Brian Liskai

ATTICA, Ohio – Dirt track racers not only need to have clear vision on the track, but their crews also need the GoPro cameras to provide clear video to help them make adjustments to the cars. Racing Optics has the drivers and the GoPros covered. And once again Racing Optics will have the Ohio Logistics Brad Doty Classic covered, returning as the event's presenting sponsor.

Sanctioned by the World of Outlaws Craftsman Sprint Car Series, the 29th Annual Ohio Logistics Brad Doty Classic Presented by Racing Optics returns to AtticaRacewayPark in Attica , Ohio on Tuesday, July 11 (rain date of Wednesday, July 12).

"Racing Optics' tearoffs are simply the best tearoffs in racing. Racing Optics is continually looking for ways to incorporate their unique and patented tearoff design into other areas including the GoClear tearoffs for GoPros which many teams utilize as learning tools," said Brad Doty , co-promoter of the race.

"Racing Optics began as a heat race sponsor for the Brad Doty Classic back in 2009 and stepped up to be the presenting sponsor the very next year. I feel very fortunate to have them back on board for 2017," added Doty.

Reserved seats for the Ohio Logistics Brad Doty Classic presented by Racing Optics are on sale all season. Reserved seats are $35 (add $2 per ticket if using a credit card and $1 per order if mailed in United States.). Go to www.atticaracewaypark and click on the banner at the top of the home page to view the reserved seating chart. General admission tickets are $30.

Brad Doty Classic Winners
1989 – Steve Kinser
1990 – Jack Hewitt
1991 – Bobby Allen
1992 – Rained Out
1993 – Mark Keegan
1994 – Danny Smith
1995 – Randy Kinser
1996 – Dale Blaney
1997 – Tyler Walker
1998 – Jeff Shepard
1999 – Butch Schroeder
2000 – Kelly Kinser
2001 – Danny Smith (2)
2002 – Alvin Roepke
2003 – Dean Jacobs
2004 – Greg Wilson
2005 – Stevie Smith
2006 – Joey Saldana
2007 – Jac Haudenschild
2008 – Jason Meyers
2009 – Steve Kinser (2)
2010 – Dale Blaney (2)
2011 – Donny Schatz
2012 – Kerry Madsen
2013 – Donny Schatz (2)
2014 – Paul McMahan
2015 – Rained Out
2016 – Donny Schatz (3)

-end-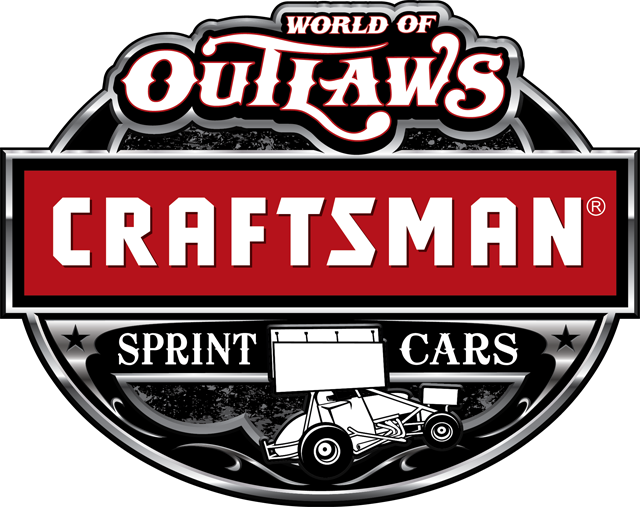 2017 Points

May 17

1. Donny Schatz 3394
2. David Gravel 3328
3. Brad Sweet 3298
4. Jason Johnson 3174
5. Daryn Pittman 3154
6. Shane Stewart 3084
7. S.Haudenschild 3058
8. Logan Schuchart 3016
9. Joey Saldana 2996
10. Jason Sides 2950