Schatz Scores Fifth Don Martin Memorial Silver Cup Win; Haundenschild Flips after Leading First 35 Laps

SARVER, PA - July 18, 2017 - Eight-time Series Champion and current points leader Donny Schatz scored his fifth Don Martin Memorial Silver Cup win at Lernerville Speedway after a heated battle with Sheldon Haudenschild left the Rookie of the Year contender flipping off the wall on the front stretch outside turn four.

Feature (40 Laps): 1. Donny Schatz; 2. Daryn Pittman; 3. David Gravel; 4. Tim Shaffer; 5. Chad Kemenah; 6. Brad Sweet; 7. Kraig Kinser; 8. Jason Johnson; 9. Danny Dietrich; 10. Carson Macedo; 11. Shane Stewart; 12. Paul McMahan; 13. Dale Blaney; 14. Jason Sides; 15. Brandon Spithaler; 16. Jac Haudenschild; 17. Carl Bowser; 18. Sheldon Haudenschild; 19. Kerry Madsen; 20. Brent Marks; 21. James McFadden; 22. A.J. Flick; 23. Logan Schuchart; 24. Lucas Wolfe; 25. Dan Shetler; 26. 1A-Jacob Allen.

Lap Leaders: Sheldon Haudenschild 1-35, Donny Schatz 36-40.

Points
1. Donny Schatz 6886
2. Brad Sweet 6812
3. David Gravel 6762
4. Shane Stewart 6476
5. Daryn Pittman 6440
6. Jason Johnson 6348
7. Sheldon Haudenschild 6088
8. Kraig Kinser 6044
9. Jason Sides 5914
10. Logan Schuchart 5900

-end-

Donny Schatz Dominates 34th Kings Royal at Eldora Speedway

Makes History as First Back-to-Back Winner of the Prestigious Event

ROSSBURG, OH - July 15, 2017 - Donny Schatz turned in a perfect score card and walked away with a $50,000 check after dominating the 34th annual Kings Royal for the World of Outlaws Craftsman® Sprint Car Series at Eldora Speedway on Saturday night. Schatz set fast time in qualifying and then won his heat from the fifth starting position following the traditional Kings Royal heat race inversion.

Feature (40 Laps): 1. Donny Schatz; 2. Christopher Bell; 3. Brad Sweet; 4. Cole Duncan; 5. Ryan Smith; 6. Lee Jacobs; 7. Chad Kemenah; 8. Daryn Pittman; 9. Kraig Kinser; 10. Sheldon Haudenschild; 11. Rico Abreu; 12. Logan Schuchart; 13. Kerry Madsen; 14. Ian Madsen; 15. Shane Stewart; 16. Joey Saldana; 17. David Gravel; 18. Brian Brown; 19. Sammy Swindell; 20. Jason Sides; 21. James McFadden; 22. Jac Haudenschild; 23. Brent Marks; 24. Tim Shaffer.

Lap Leaders: Cole Duncan 1-13, Donny Schatz 14-40.

1. Donny Schatz 6646
2. Brad Sweet 6584
3. David Gravel 6528
4. Shane Stewart 6258
5. Daryn Pittman 6204
6. Jason Johnson 6124
7. Sheldon Haudenschild 5884
8. Kraig Kinser 5818
9. Logan Schuchart 5706
10. Jason Sides 5702

-end-
Bell Gets Knighted

Christopher Bell Outduels Teammate Donny Schatz to Win The Knight Before the Kings Royal at Eldora

ROSSBURG, OH - July 14, 2017 - Christopher Bell took the lead from Brad Sweet in turn three and then held off a surging Donny Schatz on a restart with nine laps to go to win the Knight Before the Kings Royal at Eldora Speedway on Friday night. Bell, who lined up for the 30-lap main event in third, had to be perfect on the race's only restart with less than 10 laps to go as the eight-time Outlaw Champion threw everything he had at the 22-year-old Norman, OK native who was driving the No.14 Tony Stewart Racing-Curb/Agajanian entry.

Feature (30 Laps): 1. Christopher Bell; 2. Donny Schatz; 3. Brad Sweet; 4. Ian Madsen; 5. Brian Brown; 6. Kerry Madsen; 7. Kraig Kinser; 8. David Gravel; 9. Daryn Pittman; 10. Rico Abreu; 11. Tim Shaffer; 12. Logan Schuchart; 13. Brent Marks; 14. Joey Saldana; 15. Chad Kemenah; 16. Shane Stewart; 17. Jason Johnson; 18. Dale Blaney; 19. Lee Jacobs; 20. Jac Haudenschild; 21. James McFadden; 22. Paul McMahan; 23. Ryan Smith; 24. Sheldon Haudenschild; 25. Cole Duncan; 26. Gary Taylor.

Lap Leaders: Brad Sweet 1-9; Christopher Bell 10-21, 23-30; Donny Schatz 22;

Points
1. Donny Schatz 6646
2. Brad Sweet 6584
3. David Gravel 6528
4. Shane Stewart 6258
5. Daryn Pittman 6204
6. Jason Johnson 6124
7. Sheldon Haudenschild 5884
8. Kraig Kinser 5818
9. Logan Schuchart 5706
10. Jason Sides 5702

-end-

Mad Man Marches On

Kerry Madsen Dominates Jokers Wild at Eldora Despite Hand Injury

ROSSBURG, OH - July 14, 2017 - After a three hour rain delay in the early evening, Kerry Madsen dominated the World of Outlaws Craftsman® Sprint Car Series Jokers Wild event at Eldora Speedway on Thursday night that stretched into the early hours of Friday morning.

Feature (30 Laps): 1. Kerry Madsen; 2. Brad Sweet; 3. Brian Brown; 4. Tim Shaffer; 5. David Gravel; 6.Shane Stewart; 7. Kraig Kinser; 8. Ian Madsen; 9. Donny Schatz; 10. Daryn Pittman; 11. Jason Johnson; 12. Brent Marks; 13. Rico Abreu; 14. Chad Kemenah; 15. Sheldon Haudenschild; 16. Dominic Scelzi; 17. Paul McMahan; 18. Greg Wilson; 19. Cole Duncan; 20. Logan Schuchart; 21. Shawn Dancer; 22. Lee Jacobs; 23. Jac Haudenschild; 24. Brady Bacon.

Lap Leaders: Kerry Madsen 1-30.

-end-

David Gravel Steals Brad Doty Classic Win From Tim Shaffer at Attica

Gravel Sets New Career-High in Wins With 10th Victory

ATTICA, OH - July 11, 2017 - Tim Shaffer dominated the World of Outlaws Craftsman® Sprint Car Series Brad Doty Classic at Attica Raceway Park, but David Gravel's late surge allowed him to take

over the point coming to the white flag and lead the final two laps to steal the victory on Tuesday night. It was Gravel's 10th win of the season, setting a new career-high season wins record for the Watertown, CT driver.

Daryn Pittman rounded out the podium after a thrilling late battle with Rico Abreu and Brent Marks. Brad Sweet earned a fourth-place finish and the KSE Hard Charger award after starting 25th. Sweet was forced to take a provisional when he could not advance beyond the C-Main after winning the D-Main. Abreu rounded out the top-five finishers.

The World of Outlaws are now set to head to Eldora Speedway for Kings Royal Weekend. The event starts with the Jokers Wild on Thursday, July 13 before the Knight Before the Kings Royal on Friday, July 14 and culminates with the $50,000-to-win Kings Royal on Saturday, July 15. To purchase advance reserved seating for all three nights, visit www.EldoraSpeedway.com.

Feature (40 Laps) 1. David Gravel; 2. Tim Shaffer; 3. Daryn Pittman; 4. Brad Sweet; 5. Rico Abreu; 6. Brent Marks; 7. Donny Schatz; 8. Kraig Kinser; 9. Shane Stewart; 10. Kyle Larson; 11. Andrew Palker; 12. Sheldon Haudenschild; 13. Ian Madsen; 14. Brady Bacon; 15. Spencer Bayston; 16. Chad Kemenah; 17. Lee Jacobs; 18. Carson Macedo; 19. Dale Blaney; 20. Paul McMahan; 21. Jac Haudenschild; 22. Max Stambaugh; 23. Parker Price-Miller; 24. Tayler Malsam; 25. Jason Johnson; 26. Rob Chaney.

Lap Leaders: Tim Shaffer 1-38, David Gravel 39-40.

Unofficial Series Standings
1. Donny Schatz 6368
2. Brad Sweet 6294
3. David Gravel 6254
4. Shane Stewart 6002
5. Daryn Pittman 5942
6. Jason Johnson 5880
7. Sheldon Haudenschild 5662
8. Kraig Kinser 5546
9. Jason Sides 5522
10. Logan Schuchart 5470

-end-
Madman Madsen Makes a Madcap Run at Cedar Lake Speedway

NEW RICHMOND, WI - July 7, 2017 - Night One of the FVP Platinum Battery Showdown at Cedar Lake Speedway went to former Outlaw and current Australian Sprintcar champion, Kerry "The Madman" Madsen, who swept all but the Craftsman Club Dash and led 38 laps of the 40-lap feature

Brad Sweet and Donny Schatz followed him through the checkers after a heated battle with several exchanges.

Feature (40 Laps): 1. Kerry Madsen; 2. Brad Sweet; 3. Donny Schatz; 4. Greg Wilson; 5. David Gravel; 6. Ian Madsen; 7. Jason Sides; 8. Tim Kaeding; 9. Brian Brown; 10. Kraig Kinser; 11. Daryn Pittman; 12. Paul McMahan; 13. Jac Haudenschild; 14. Shane Stewart; 15. Sheldon Haudenschild; 16. Paul Nienhiser; 17. Logan Schuchart; 18. Brent Marks; 19. Dominic Scelzi; 20. Todd King; 21. Jason Johnson; 22. Brooke Tatnell; 23. Paige Polyak; 24. Jacob Allen.

Lap Leaders: Jac Haudenschild 1, Kerry Madsen 2-40.

Standings - July 7, 2017
1. Donny Schatz 6088
2. Brad Sweet 6006
3. David Gravel 5962
4. Shane Stewart 5738
5. Daryn Pittman 5686
6. Jason Johnson 5640
7. Sheldon Haudenschild 5414
8. Jason Sides 5292
9. Kraig Kinser 5278
10. Logan Schuchart 5254

-end-

Kraig Kinser Wins the Clash at the Creek at Deer Creek Speedway

By: Tony Veneziano

SPRING VALLEY, Minn. - July 6, 2017 - Kraig Kinser was five laps away from picking up his first win of the season last week with the World of Outlaws Craftsman® Sprint Car Series at The Dirt Oval at Route 66 in Joliet, Ill., only to have the power steering go bad while leading, the third-generation driver made up for that near-miss on Thursday night, as he was victorious in the Clash at the Creek at Deer Creek Speedway in Minnesota.

For Kinser, it was his first World of Outlaws Craftsman Sprint Car Series win of the season and his first since 2014. The veteran driver now has 17 career World of Craftsman Sprint Car Series Feature wins.

Schatz, who re-started the race ninth on Thursday night, steadily worked his way forward. He tried both the high and low side of the track as he tracked down Kinser. Schatz nearly drew even with Kinser a handful of times, often diving under him turns three and four, but never was able to quite make a pass stick.

Shane Stewart, who lined up eighth for the re-started main event, used a late-race charge to cross the line third to continue his recent hot streak. Stewart was engaged in a spirited battle with Ian Madsen and Sheldon Haudenschild for the third spot for several laps.

Sheldon Haudenschild, who ran as high as third, ended up fourth. The leading contender for the Kevin Gobrecht Rookie of the Year Award, put on a show, as he bounced the right rear off the wall several times, even passing cars in the process.

Brad Sweet recovered from an early race flat tire to round out the top-five, after having to re-start at the tail of the field.

Paul McMahan was sixth, with Greg Wilson seventh, early leader David Gravel was eighth, with Jason Johnson recovering from a trip to the work area to finish ninth. Jacob Allen rounded out the top-10.

The World of Outlaws Craftsman Sprint Car Series returns to action this weekend with the FVP Platinum Battery Showdown at Cedar Lake Speedway in New Richmond, Wisc., on Friday, July 7 and Saturday, July 8.

FEATURE (40 Laps): 1. Kraig Kinser; 2. Donny Schatz; 3. Shane Stewart; 4. Sheldon Haudenschild; 5. Brad Sweet; 6. Paul McMahan; 7. Greg Wilson; 8. David Gravel; 9. Jason Johnson; 10. Jacob Allen; 11. Brent Marks; 12. Ian Madsen; 13. Brooke Tatnell; 14. Logan Schuchart; 15. Jason Sides; 16. Scott Bogucki; 17. Daryn Pittman; 18. Terry McCarl; 19. Danny Lasoski; 20. Brian Brown; 21. Bill Balog; 22. Paige Polyak; 23. Tasker Phillips; 24. Tim Kaeding; 25. Kerry Madsen.

Lap Leaders: David Gravel 1-3, 5-14; Brad Sweet 4; Kraig Kinser 15-40

Unofficial Standings
1. Donny Schatz 5944
2. Brad Sweet 5860
3. David Gravel 5822
4. Shane Stewart 5616
5. Daryn Pittman 5558
6. Jason Johnson 5532
7. Sheldon Haudenschild 5294
8. Jason Sides 5156
9. Kraig Kinser 5148
10. Logan Schuchart 5138

-end-
Schatz Outlasts Kaeding and Stewart for Victory at Dakota State Fair

HURON, S.D - July 1, 2017 - Starting from the front row, Shane Stewart grabbed the lead exiting Turn 2 on the opening lap and set sail setting a blistering pace. With the main event being cut short by one lap due to track conditions, Stewart had to withstand one final restart. On that restart with one lap to go, Stewart restarted directly in front of Schatz. The top two of Stewart and Schatz headed down the backstretch coming to the checkers. Schatz was able to get a run on the high side coming out of Turn 2 allowing him to drive by Stewart to pick up his 13th victory of the World of Outlaws Craftsman® Sprint Car Series season.

Feature (29 Laps-shortened due to track conditions): 1. Donny Schatz; 2.Tim Kaeding; 3. Shane Stewart; 4. Jason Sides; 5. Sheldon Haudenschild; 6. Kraig Kinser; 7. Greg Wilson; 8. Jason Johnson; 9. Daryn Pittman; 10. Brent Marks; 11. Thomas Kennedy; 12. Brad Sweet; 13. David Gravel; 14. Ryan Bickett; 15. Kevin Ingle; 16. Logan Schuchart; 17. Brant O'Banion; 18. Paul McMahan; 19. Clyde Knipp; 20. Paige Polyak; 21. Jacob Allen; 22. Chuck McGillivray.

Lap Leaders: Shane Stewart 1-28, Donny Schatz 29.

Unofficial Standings
1. Donny Schatz 5798
3. Brad Sweet 5720
2. David Gravel 5688
4. Shane Stewart 5472
5. Daryn Pittman 5442
6. Jason Johnson 5400
7. Sheldon Haudenschild 5152
8. Jason Sides 5036
9. Logan Schuchart 5016
10. Kraig Kinser 4998

-end-
Schatz Scores Win 12 on Return to The Dirt Oval, Where He Won 12 Years Ago

Eight-time champion and current points leader Donny Schatz took the Tony Stewart/Curb-Agajanian Racing No. 15 Arctic Cat machine through the checkers to win the FVP Outlaw Clay Classic at The Dirt Oval at Route 66 Raceway, stealing the lead from Kraig Kinser with only five laps to go.
Although Kinser saw his best race of the season to date, Schatz rode him hard, and he ultimately landed in eighth with Kasey Kahne Racing teammates Brad Sweet and Daryn Pittman following Schatz through the checkers.

Feature (30 Laps) - 1. Donny Schatz; 2. Brad Sweet; 3. Daryn Pittman; 4. David Gravel; 5. Jason Sides; 6. Shane Stewart; 7. Greg Wilson; 8. Kraig Kinser; 9. Jason Johnson; 10. Brady Bacon; 11. Brent Marks; 12. Ian Madsen; 13. Tim Kaeding; 14. Bill Balog; 15. Terry McCarl; 16. Justin Henderson; 17. Jacob Allen; 18. Sean Zemunik; 19. Matt Vandervere; 20. Logan Schuchart; 21. Brian Brown; 22. Paul McMahan; 23. Austin McCarl; 24. Fanny Lasoski.

Lap Leaders: Jason Sides 1-4, Kraig Kinser 5-25, Donny Schatz 26-30.

Points
1. Donny Schatz 5648
2. Brad Sweet 5594
3. David Gravel 5564
4. Shane Stewart 5328
5. Daryn Pittman 5310
6. Jason Johnson 5266
7. Sheldon Haudenschild 5012
8. Logan Schuchart 4898
9. Jason Sides 4894
10. Kraig Kinser 4860

-end-
Shane Stewart Locks in West Liberty Raceway Win

By TDTC Staff

WEST LIBERTY, IL - June 23, 2017 - Shane Stweart scored his third win of the 20117 World of Outlaws Craftsman Sprint Car Series on Friday night as the series made its debut at the half-mile West Liberty Raceway in Illionis.

After a pass by Jason Johnson and Brad Sweet on the opening lap was negated by a caution, Stewart got a second chance and made the most of it as he led all 25 laps for the win.

"That was my race, honestly," said Stewart. "I would've never passed those guys back if that caution hadn't come out. I honestly don't know what the heck happened. I just spun my tires really bad."

The race marked the first time for Stewart and new crew chief Lee Stauffer.

The World of Outlaws Craftsman Sprint Car Series heads to Beaver Dam Raceway next for the Jim "JB" Boyd Memorial on Saturday, June 24, 2017

Feature (25 Laps): 1. Shane Stewart; 2. Brad Sweet; 3. Jason Johnson; 4. Daryn Pittman; 5. Donny Schatz; 6. Sheldon Haudenschild; 7. Brian Brown; 8. Brent Marks; 9. Paul McMahan; 10. David Gravel; 11. Danny Lasoski; 12. Jason Sides; 13. Kraig Kinser; 14. Terry McCarl; 15. Greg Wilson; 16. Jac Haudenschild; 17. R.J. Johnson; 18. Jeremy Schultz; 19. Bobby Mincer; 20. Paul Nienhiser; 21. Clyde Knipp; 22. Logan Schuchart; 23. Ian Madsen; 24. Carson McCarl.

Lap Leaders: Shane Stewart 1-25.

Points
1. Donny Schatz 5386
2. Brad Sweet 5308
3. David Gravel 5290
4. Shane Stewart 5040
5. Daryn Pittman 5036
6. Jason Johnson 4990
7. Sheldon Haudenschild 4814
8. Logan Schuchart 4686
9. Jason Sides 4638
10. Joey Saldana 4620

-end-
Schatz Outduels Johnson for 11th Victory of Season at Granite City Speedway

Sweet charges from 10th for podium finish

SAUX RAPIDS, M.N. -June 20, 2017 - In what looked like it was Jason Johnson's night at Granite City Speedway, Donny Schatz capitalized on a mid-race restart. Schatz drove under Johnson exiting Turn 4 to get by for the lead. Schatz had to hold off a determined Johnson and Brad Sweet to pick up his 11th victory of the World of Outlaws Craftsman® Sprint Car season.

The World of Outlaws Craftsman Sprint Car Series heads to West Liberty Raceway on Friday, June 23 for the West Liberty Hawkeye 25. For tickets, visit WorldofOutlaws.com/Tickets.

Feature (30 Laps): 1. Donny Schatz; 2. Jason Johnson; 3. Brad Sweet; 4. Kerry Madsen; 5. David Gravel; 6. Sheldon Haudenschild; 7. Jason Sides; 8. Shane Stewart; 9. Logan Schuchart; 10. Joey Saldana; 11. Paul McMahan; 12. Daryn Pittman; 13. Greg Wilson; 14. Brent Marks; 15. Kraig Kinser; 16. Ian Madsen; 17. Tim Kaeding; 18. Reed Allex; 19. Brooke Tatnell; 20. Clyde Knipp; 21. Paige Polyak; 22. Jacob Allen; 23. Jared Goerges.

Lap Leaders: Jason Johnson 1-13, Donny Schatz 14-30.

Unofficial Standings
1. Donny Schatz 5246
2. Brad Sweet 5162
3. David Gravel 5160
4. Daryn Pittman 4894
5. Shane Stewart 4890
6. Jason Johnson 4846
7. Sheldon Haudenschild 4676
8. Joey Saldana 4620
9. Logan Schuchart 4580
10. Jason Sides 4512

-end-
Rain forces postponement of World of Outlaws event at Red River Valley Speedway to August 19

WEST FARGO, N.D. - June 17, 2017 -Rain has forced the postponement of the Gerdau Recycling Duel in the Dakotas for the World of Outlaws Craftsman Sprint Car Series originally scheduled for Saturday, June 17 at Red River Valley Speedway in West Fargo, North Dakota.

The event has been re-scheduled for Saturday, August 19. All tickets from the originally scheduled race will be honored for that date.

-end-
Gravel Wins Rain-Soaked River Cities Speedway

GRAND FORKS, N.D. - June 17, 2017 - It was Jacob Allen who jumped out to an early lead during the initial start of the Gerdau Recycling Northern Tour. As Allen was coming to complete lap five of the 40-lap race, Allen jumped the cushion in Turn 4 went for a wild flip, bringing out the red flag. During the red-flag stoppage, a passing rain storm hit the Grand Forks, N.D.-area forcing a nearly three-hour stoppage. When the show got back under way, it was Gravel that withstood a couple charges from the No. 2M of Kerry Madsen en route to his ninth World of Outlaws Craftsman® Sprint Car Series win of the 2017 season.

"There's some crazy fans here," said David Gravel. "They were standing in the bleachers that had no roof over them in the down-pouring rain. Those guys are diehard; I give them props for sure."

With weather threatening the River Cities Speedway, the World of Outlaws Craftsman® Sprint Car Series was forced to go into hurry up mode in an effort to get night one of the Gerdau Recycling Northern Tour at River Cities Speedway in its entirety. After winning the Craftsman Club Dash, Jacob Allen secured the pole position for the Feature. Jumping out to an early lead over second-place David Gravel, Allen was quickly catching lap traffic early in the race.

"I tried to go to the top because I saw that I was coming up on some lap cars," said Jacob Allen. "I figured I needed to go up there and see how it was before I got up on [lap cars]. Unfortunately, it was slick up in Turn 4 and [the car] flew into the barrier. I probably should have stuck on the bottom; but I was able to lead my first Outlaws race."

After getting the track back in racing condition, the field was allotted a couple lap hot lap session. Drivers were turning laps in the nine-second bracket; close to a half-second quicker than lap times that were being turned earlier in the day. When it was time to go, David Gravel and Kerry Madsen led the field to the restart with four-laps complete.

"It's a bummer it rained," said David Gravel. "Typically the track is three-grooves top-to-bottom. It was pretty narrow, you just had to try not to make any mistakes."

David Gravel and Kerry Madsen led the field back to the green. As the field was getting up to speed exiting Turn 4, the No. 41 of Jason Johnson slapped the outside wall with his right-rear tire, sending the field scrambling. Multiple cars, including the No. 4 of Paul McMahan and the No. 3 of Tim Kaeding went for a flip. Both drivers were able to get out under their own power, however, their night was done early.

For the second attempt the field would line up single file. Gravel was able to get another solid jump on Kerry Madsen and put a five-car length gap between the two. That gap closed on lap nine when Madsen and Gravel banged wheels coming off Turn 2; both where able to keep going.

Madsen pounced on lap 19 to get by Gravel on the backstretch, however, Gravel was able to work his way back by the No. 2M.

With five laps to go, the field was slowed when Clyde Knipp in the No. 13 slowed on the backstretch.

Again with a single-file restart, Gravel was able to rocket out to a commanding lead and didn't look back en route to his ninth win of the 2017 World of Outlaws Craftsman Sprint Car Series season.

The Series returns to action on Saturday, June 17 at Red River Valley Speedway in West Fargo, N.D. Fans can purchase tickets by visit the ticket gate or by visiting slspromotions.ticketforce.com.

Feature (40 Laps): 1. David Gravel; 2. Kerry Madsen; 3. Donny Schatz; 4. Brad Sweet; 5. Joey Saldana; 6. Shane Stewart; 7. Kraig Kinser; 8. Brent Marks; 9. Mark Dobmeier; 10. Greg Wilson; 11. Jason Sides; 12. Jason Johnson; 13. Daryn Pittman; 14. Austin Pierce; 15. Logan Schuchart; 16. Clyde Knipp; 17. Jordan Adams; 18. Dusty Zomer; 19. Terry McCarl; 20. Sheldon Haudenschild; 21. Paul McMahan; 22. Tim Kaeding; 23. Jacob Allen; 24. Thomas Kennedy; 25. Wade Nygaard.

Lap Leaders: Jacob Allen 1-4; David Gravel 5-19; 21-40; Kerry Madsen 20;

Unofficial Standings
1. Donny Schatz 5096
2. David Gravel 5020
3. Brad Sweet 5018
4. Daryn Pittman 4768
5. Shane Stewart 4756
6. Jason Johnson 4700
7. Sheldon Haudenschild 4538
8. Joey Saldana 4490
9. Logan Schuchart 4448
10. Jason Sides 4376

-end-
Larson Parks It at Eagle Raceway

Stenhouse Jr. Wood Racing picks up first Outlaws win

EAGLE, NE - June 14, 2017- After leading 29 of the 30-lap Feature, Daryn Pittman couldn't withstand the late-race charge from Kyle Larson and Shane Stewart. Larson whipped around the top-side of the high-banked third-mile track to go by Pittman en route to win the return of the World of Outlaws Craftsman® Sprint Car Series at Eagle Raceway.

When Monster Energy NASCAR Cup Series superstars Kyle Larson and Ricky Stenhouse Jr. team up, you get one potent team. During an off day from NASCAR, Ricky Stenhouse Jr. co-owner of Stenhouse Jr. Wood Racing decided to put Monster Energy Cup Series standout, Kyle Larson in a second entry for the Eagle Nationals at Eagle Raceway.

Good friends away from the track, Larson and Stenhouse Jr. also share a special bond, having been really close friends with the late-Bryan Clauson.

Stenhouse Jr. during the off season teamed up with Matt Wood to form Stenhouse Jr. Wood Racing - the team that Clauson raced with before his tragic death in 2016.

When the 24-car field got the green flag, it was Daryn Pittman that got the jump and rocketed out to the lead - a lead that he had to relinquish because of a yellow flag for a spinning Paul McMahan and Jason Johnson. The field would have a complete restart with the yellow coming out before a lap could be completed.

Once the field got back going again, Pittman once again found himself out front, holding off eight-time and defending World of Outlaws Craftsman Sprint Car Series champion, Donny Schatz.

Having worked his way up from the sixth starting-spot to inside the top-five at the time of a red flag on Lap 12. It was the No. 2KS and No. 82 who got upside-down in Turn 3; both drivers were able to walk away unscathed.

Back under green, Larson Marks Racing's Shane Stewart and Kyle Larson put the pressure on second place Donny Schatz. With under 10-laps remaining, both Stewart and Larson were able to get by and set their sights on the leader, Pittman.

"I got racing Shane [Stewart] pretty hard - I have fun racing him," said Kyle Larson.

Navigating their way through lap traffic through Turns 3 and 4 with less than three laps to go, Stewart stuck to the bottom of the track while Larson went to the top. As the two entered Turn 1, they banged wheels; Larson was able to gain the second position.

With his sights clearly set on the leader, Larson kept his No. 17K wound up on the top-side of the Eagle Raceway to get by Pittman to lead the white flag lap. Larson would go on to win

"We are there [close to a win], unfortunately we just need to finish it out," said Daryn Pittman. "Second sucks. We haven't been in the position all year and here we were. [Kyle] ran a good race and we just got beat."

Clearly a special win for Larson and the Stenhouse Jr. Wood Racing team as Larson paid homage to an old friend, Bryan Clauson in Victory Lane.

"I can't believe I parked it here, it's pretty cool. I think this is this team's first win, so happy to be a part of that."

This win marks the first Outlaws win for the newly formed Stenhouse Jr. Wood Racing. This is Larson's firth overall World of Outlaws Craftsman Sprint Car Series win; first since 2013 and his first Outlaws win outside of his home state of California.

The World of Outlaws Craftsman Sprint Car Series is back in action on Friday, June 16 when the Series visits River Cities Speedway in Grand Forks, N.D. The Series will then continue onto Red River Valley Speedway on Saturday, June 17. For tickets, visit WorldofOutlaws.com/tickets.

Feature (30 Laps) : 1. Kyle Larson; 2. Daryn Pittman; 3. Shane Stewart; 4. Brad Sweet; 5. Donny Schatz; 6. Kerry Madsen; 7. David Gravel; 8. Sheldon Haudenschild; 9. Joey Saldana; 10. Terry McCarl; 11. Kraig Kinser; 12. Jason Johnson; 13. Ian Madsen; 14. Brent Marks; 15. Paul McMahan; 16. Tim Kaeding; 17. Jason Sides; 18. Greg Wilson; 19. Cap Henry; 20. Dominic Scelzi; 21. Austin McCarl; 22. Daniel Harding; 23. Brian Brown; 24. Danny Lasoski.

Lap Leaders: Daryn Pittman 1-28, Kyle Larson 29-30.

Unofficial World of Outlaws Craftsman® Sprint Car Series Championship Standings
1. Donny Schatz 4952
2. Brad Sweet 4876
3. David Gravel 4870
4. Daryn Pittman 4644
5. Shane Stewart 4618
6. Jason Johnson 4574
7. Sheldon Haudenschild 4428
8. Joey Saldana 4350
9. Logan Schuchart 4328
10. Jason Sides 4248

-end-
Brad Sweet in Cruise Control with World of Outlaws Friday at Knoxville

Kade Higday Grabs His Second 305 Feature of 2017

by Bill Wright

KNOXVILLE, Iowa (June 9, 2017) – Grass Valley, California's Brad Sweet kept his Kasey Kahne Racing #49 up front all night long in the first night of the Brownells Big Guns Bash Friday with the World of Outlaws at Knoxville Raceway. Brad led all 25 laps to capture his second career feature win here, as well as the $10,000 top prize. Kade Higday scored his second win of the season in the 305 sprint car class. It was his fourth career victory here.

Sweet put himself in position to win by claiming both his heat race and the Dash. And win he did! He shot out at the outset of an event that would go non-stop, ahead of David Gravel, Shane Stewart and Brian Brown. Brown and Stewart would have the crowd on the edge of their seat, as they exchanged slide jobs for the third position.

By lap four, Donny Schatz entered the battle and shot by Brown for fourth. The leaders started entering lapped traffic on the sixth circuit. A blanket could be thrown over Stewart, Schatz and Brown at that point, as the best battle on the track was for third fourth and fifth. Schatz would eventually grab it.

Meanwhile, Sweet was cruising out front. Gravel would reel him in a bit with ten to go, when rubber started appearing in both turns one and three. Soon the leader would find the groove and march on to the win ahead of Gravel, Schatz, Stewart and Kerry Madsen. Brown, Ian Madsen, Jason Johnson, Dominic Scelzi and Terry McCarl rounded out the top ten.

Two groups in qualifying were led by Kerry Madsen and Joey Saldana. Kerry Madsen, Stewart, Brown and Sweet were heat winners. Sweet also won the Dash, while Logan Schuchart took the C main and Sheldon Haudenschild claimed the B main.

"Sometimes I hate to be the leader, but it was also awesome to be there when the rubber went down," said Sweet in Victory Lane. "I made a lot of mistakes there, and we have a lot of work to do, because the car wasn't exactly as good as it was earlier in the night. It was good enough to hold off David Gravel and Donny, so we must have been pretty good. Hats off to my guys. We've been on a roll lately. You try to keep your tires under you. I've learned a lot of lessons from Donny Schatz. I still made some mistakes out there, and got in trouble. All that matters is we got the checkered flag."

The non-stop World of Outlaws event went smoothly. The same could not be said for the 15-lap 305 feature, which saw several cautions. Veteran Chris Walraven set the pace early over rookie Eric Bridger and Kade Higday. A restart occurred five laps in after Cliff Jones contacted the turn three wall. He was uninjured. Matthew Stelzer used the opportunity to move by Higday into third, but Higday would charge back by on the cushion on lap seven.

A spin by Joe Simbro on the backstretch, allowed Higday to hit the cushion when the green flew again and shoot around Bridger for second. A lap nine spin by Dan Henning set up another opportunity, and Higday pounced. He again used the cushion to get momentum on Walraven and take the point. He survived one more restart (for another spin by Henning) to get his second win in three features here. Walraven would finish second, ahead of Bridger, Kevin Hetrick and Ryan Leavitt. Mike Mayberry, Tyler Glass, Brad Comegys, Evan Epperson and Jeff Wilke completed the top ten. Stelzer had a strong run going before going up in smoke on the final circuit.

Stelzer set quick time over the field, while Bridger and Comegys were heat race winners. Dallas Mendenhall crashed in practice on the front stretch, and Jon Hughes stuck the infield wall while pulling into the pits after qualifying. Neither was injured.

Be here Saturday night, June 10 for the finale of the Brownells "Big Gun Bash" featuring the Craftsman World of Outlaws taking on the Knoxville regulars! The 360 sprint car class will also be running. For more information, visit www.KnoxvilleRaceway.com!

410 Results A main (started), 25 Laps, 7:37.9: 1. Brad Sweet (1); 2. David Gravel (3); 3. Donny Schatz (4); 4. Shane Stewart (5); 5. Kerry Madsen (6); 6. Brian Brown (2); 7. Ian Madsen (13); 8. Jason Johnson (8); 9. Dominic Scelzi (9); 10. Terry McCarl (10); 11. Brent Marks (11); 12. Joey Saldana (7); 13. Daryn Pittman (15); 14. Paul McMahan (17); 15. Tim Kaeding (16); 16. Brooke Tatnell (22); 17. Austin McCarl (12); 18. Sheldon Haudenschild (21); 19. Kraig Kinser (18); 20. Jason Sides (23); 21. Josh Schneiderman (24); 22. Matt Juhl (20); 23. Lynton Jeffrey (19); 24. Danny Lasoski (14). Lap Leader: Sweet 1-25. Hard-charger: I. Madsen.

305 Results A main (started), 15 Laps, NT: 1. Kade Higday (3); 2. Chris Walraven (1); 3. Eric Bridger (2); 4. Kevin Hetrick (7); 5. Ryan Leavitt (5); 6. Mike Mayberry (8); 7. Tyler Glass (16); 8. Brad Comegys (4); 9. Evan Epperson (12); 10. Jeff Wilke (13); 11. Joe Simbro (9); 12. Casey Greubel (19); 13. Brandon Worthington (10); 14. Matthew Stelzer (6); 15. Dan Henning (18); 16. Kelby Watt (14); 17. Travis Rewerts (17); 18. Clifford Jones (11) DNS – Matt Stephenson, Jon Hughes, Dallas Mendenhall. Lap Leaders: Walraven 1-9, Higday 10-15. Hard-charger: Glass.

-end-
Brad Sweet Wins The War

Scores $25,000 With Victory at the 39th annual AGCO Jackson Nationals

By Tony Veneziano

JACKSON, MN. - June 3, 2017 - Brad Sweet looked at the first two nights of the 39th annual AGCO Jackson Nationals for the World of Outlaws Craftsman® Sprint Car Series at Jackson Motorplex as battles that would ultimately put him in position to win the war. He did exactly that on Saturday night to the tune of $25,000, adding his name to the illustrious list of past winners of the tradition-laden event.

For Sweet, it was his third win of the season and second on a half-mile. Sweet now has 23 career World of Outlaws Feature wins, which ties him for 19th on the Series' all-time win list with fellow competitors David Gravel and Shane Stewart, who also both finished in the top-five on Saturday night.

Feature (30 Laps): 1. Brad Sweet; 2. Kerry Madsen; 3. David Gravel; 4. Shane Stewart; 5. Donny Schatz; 6. Joey Saldana; 7. Daryn Pittman; 8. Mark Dobmeier; 9. Ian Madsen; 10. Logan Schuchart; 11. Sheldon Haudenschild; 12. Bill Balog; 13. Brian Brown; 14. Jason Sides; 15. Tim Kaeding; 16. Brooke Tatnell; 17. Matt Juhl; 18. Paul McMahan; 19. Kraig Kinser; 20. Brent Marks; 21. Cap Henry; 22. Jason Johnson; 23. Danny Lasoski; 24. Lynton Jeffrey.

Lap Leaders: Kerry Madsen 1-17, Brad Sweet 18-30.

Standings - June 3, 2017
1. Donny Schatz 4518
2. David Gravel 4442
3. Brad Sweet 4440
4. Daryn Pittman 4240
5. Shane Stewart 4194
6. Jason Johnson 4184
7. Sheldon Haudenschild 4074
8. Logan Schuchart 4012
9. Joey Saldana 3964
10. Jason Sides 3914

-end-
Second to None: Kerry Madsen Wins Night 2 of AGCO Jackson Nationals

By: Tony Veneziano

JACKSON, Minn. - June 2, 2017 - Kerry Madsen was part of a historic finish on the opening night of the 39th Annual AGCO Jackson Nationals for the World of Outlaws Craftsman® Sprint Car Series at Jackson Motorplex, finishing second to his brother Ian, which made them the first-ever Australian-born brothers to finish 1-2 in an Outlaws race. K. Madsen felt as if he didn't get the job done, though on Thursday night. He made up for the near-miss on Friday night, leading flag-to-flag in the 25-lap main event to earn his first World of Outlaws Craftsman Sprint Car Series win of the season and the 20th of his career.

Madsen withstood a trio of yellow flags and one red flag period en route to the win. For the native of St. Marys, NSW, Australia, who now calls Knoxville, Iowa home, it was his second win of the season at Jackson Motorplex, which is owned by his car owner, Tod Quiring.

Feature (25 Laps): 1. 2M-Kerry Madsen [1][$8,000]; 2. 11K-Kraig Kinser [6][$4,000]; 3. 49-Brad Sweet [8][$2,500]; 4. 15-Donny Schatz [4][$2,200]; 5. 7S-Jason Sides [7][$2,100]; 6. 9-Daryn Pittman [9][$2,000]; 7. 2-Shane Stewart [19][$1,800]; 8. 5-David Gravel [10][$1,600]; 9. 17-Joey Saldana [3][$1,500]; 10. 41-Jason Johnson [2][$1,300]; 11. 93-Sheldon Haudenschild [12][$1,200]; 12. 1S-Logan Schuchart [11][$1,100]; 13. 13JT-Mark Dobmeier [13][$1,000]; 14. 21-Brian Brown [24][$700]; 15. 82-Cap Henry [14][$600]; 16. 12-Lynton Jeffrey [22][$600]; 17. 17B-Bill Balog [15][$600]; 18. 55-Brooke Tatnell [18][$600];19. 17X-Josh Baughman [17][$600]; 20. 3-Tim Kaeding [20][$600]; 21. 33-Danny Lasoski [5][$600]; 22. 1A-Jacob Allen [21][$600]; 23. 18-Ian Madsen [16][$600]; 24. O9-Matt Juhl [23][$600];Lap Leaders: Kerry Madsen 1-25;KSE Hard Charger Award: 2-Shane Stewart[+12]

Unofficial World of Outlaws Craftsman® Sprint Car Series Championship Standings
1. Donny Schatz 4378
2. David Gravel 4298
3. Brad Sweet 4290
4. Daryn Pittman 4104
5. Jason Johnson 4078
6. Shane Stewart 4052
7. Sheldon Haudenschild 3946
8. Logan Schuchart 3882
9. Joey Saldana 3826
10. Jason Sides 3792

-end-


Ian Madsen, Dover and Anderson Earn Thrilling Wins During Night 1 of 39th annual AGCO Jackson Nationals

JACKSON, Minn. (June 1, 2017) – Ian Madsen, Jack Dover and Bruce Anderson captured victories Thursday evening at Jackson Motorplex during the opening round of the 39th annual AGCO Jackson Nationals.

Madsen held off several bids by older brother, Kerry, to claim the World of Outlaws Craftsman Sprint Car Series main event that was decided by less than four tenths of a second. Meanwhile, Dover charged from ninth to win the 360 portion of the event and Anderson used a late-race pass to secure the Heartland Steel RaceSaver 305 Sprints A Main triumph.

Ian Madsen took the lead on the start of the World of Outlaws main event with Kerry Madsen advancing into the runner-up position during a restart on Lap 4. The Madsen brothers paced the field for the remainder of the 25-lap A Main as Kerry Madsen attempted a handful of slide jobs for the lead, but Ian Madsen's momentum on the top groove always prevailed.

The final lap nearly featured fireworks as Kerry Madsen's slide job in turns one and two led to the Madsen's racing side by side exiting turn two. Ian Madsen was able to hold off the rally and narrowly regain the top spot before he protected the bottom groove entering turn three to reach the checkered flag first.

Brad Sweet rounded out the podium with World of Outlaws points leader Donny Schatz finishing fourth and Danny Lasoski fifth.

David Gravel, who finished sixth, opened the night by setting a new track record during qualifying. Kerry Madsen set quick time in the second qualifying group.

Schatz, Sweet, Kerry Madsen and Jason Sides were the heat race winners with Ian Madsen claiming the dash and Jacob Allen the Last Chance Showdown.

The 360 winged sprint car main event, which featured the Upper Midwest Sprint Car Series, the Midwest Sprint Touring Series and the Nebraska 360 Sprints, was just as thrilling as Dover quickly maneuvered from ninth into second place before taking the lead just before the midpoint of the race. He extended his advantage throughout the middle of the A Main before traffic in the final laps allowed Thomas Kennedy to close within striking distance.

However, Dover threaded the needle in traffic on the final lap to pull away for the win. Kennedy placed second with Lee Grosz third, Cody Ledger fourth and 13th-starting Scott Winters fifth.

Derrik Lusk, Jamie Ball, Ledger and Kennedy each won a heat race. Seth Brahmer and TJ Artz both captured B Main wins.

The Heartland Steel RaceSaver 305 Sprints main event wasn't decided until the final lap as Anderson passed Jared Jansen for the top spot as the white flag was being waved. Brandon Allen placed third with Kaleb Johnson fourth and Brady Forbrook fifth.

Forbrook and Allen both scored a heat race triumph.

Round 2 of the 39th annual AGCO Jackson Nationals is Friday. The pits will open at 2 p.m. and the main gates at 4 p.m. with hot laps scheduled for 6:30 p.m.

RACE REPORT: NIGHT 1 OF 39th ANNUAL AGCO JACKSON NATIONALS AT JACKSON MOTORPLEX IN JACKSON, MINN. (June 1, 2017) –

410 OUTLAW SPRINTS
A Feature: 1. Ian Madsen; 2. Kerry Madsen; 3. Brad Sweet; 4. Donny Schatz; 5. Danny Lasoski; 6. David Gravel; 7. Jason Sides; 8. Tim Kaeding; 9. Sheldon Haudenschild; 10. Shane Stewart; 11. Mark Dobmeier; 12. Daryn Pittman; 13. Jason Johnson; 14. Joey Saldana; 15. Brent Marks; 16. Cap Henry; 17. Paul McMahan; 18. Matt Juhl; 19. Brian Brown; 20. Bill Balog; 21. Lynton Jeffrey; 22. Logan Schuchart; 23. Aaron Reutzel; 24. Kraig Kinser; 25. Jacob Allen.

360 SPRINT CARS
A Feature: 1. Jack Dover; 2. Thomas Kennedy; 3. Lee Grosz; 4. Cody Ledger; 5. Scott Winters; 6. Wade Nygaard; 7. Derrik Lusk; 8. Brooke Tatnell; 9. Kelly Miller; 10. Gregg Bakker; 11. Skyler Prochaska; 12. Dusty Ballenger; 13. Tommy Barber; 14. Dylan Peterson; 15. Seth Brahmer; 16. Jody Rosenboom; 17. Nate VanHaaften; 18. Sawyer Phillips; 19. TJ Artz; 20. Jamie Ball, DNF.

HEARTLAND STEEL RACESAVER 305 SPRINTS
A Feature: 1. Bruce Anderson; 2. Jared Jansen; 3. Brandon Allen; 4. Kaleb Johnson; 5. Brady Forbrook; 6. Bill Johnson; 7. Dusty Ballenger; 8. Colin Smith; 9. Corey Kautz; 10. Trevor Serbus; 11. Shayle Bade; 12. Elliot Amdahl; 13. John Lambertz; 14. Dave Becker; 15. Shane Fick; 16. Michael Stien; 17. Brandon Stevenson; 18. Dalyn Cody; 19. Blaine Stegenga, DNF; 20. Chris Duffy, DNF; 21. Trevor Smith, DNF; 22. Brandon Geldner, DNF.

-end-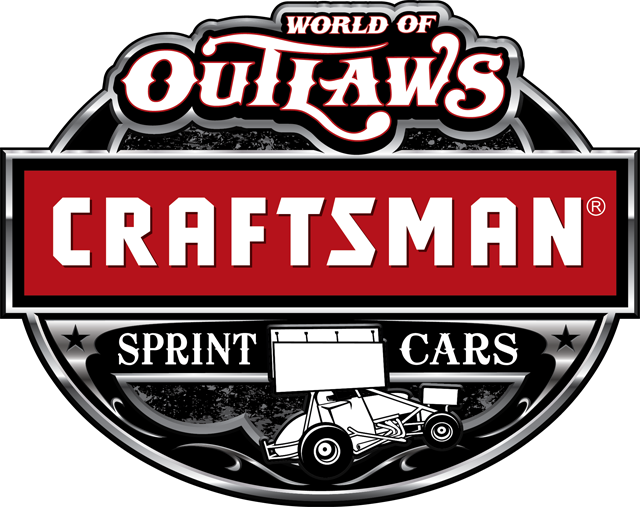 2017 Points

July 18

1. Donny Schatz 6886
2. Brad Sweet 6812
3. David Gravel 6762
4. Shane Stewart 6476
5. Daryn Pittman 6440
6. Jason Johnson 6348
7. S.Haudenschild 6088
8. Kraig Kinser 6044
9. Jason Sides 5914
10. Logan Schuchart 5900